Discover the stunning natural beauty of the mangrove park in Abu Dhabi while getting quite the work out aboard a kayak. Read on to find out more.
Where to Sign Up?
If you are up for a fun session of kayaking, then you can check out companies such as Noukhada Adventure Company to sign up for a tour. Alternatively, you can approach Abu Dhabi resorts including the likes of Desert Islands Resort & Spa by Anantara that one might be staying at, to arrange for a tour.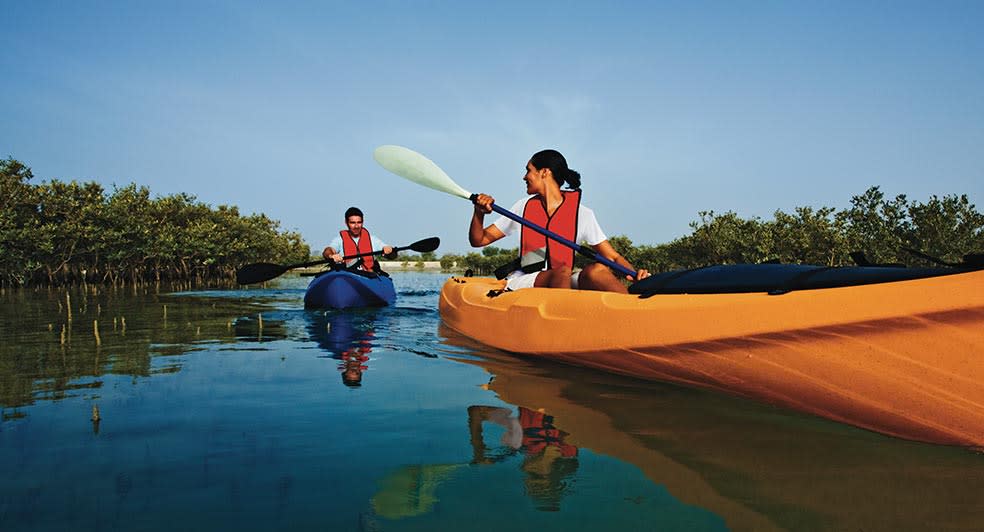 Starting Point
The mangrove park is located just off the E48 highway, the tour starts out in the open sea and gradually moves into the channels of the mangroves. The tour would approximately last for two hours.
Safety
One does not need to have kayaked before to take part in the tour. Safety is the primary goal catered to in this trip. Once you 're kitted out with vests, helmets, and paddles, a short safety demonstration will be given.
Things to See
During the trip nature, lovers will be able to take in an abundance of flora and fauna such as egrets, herons along with black crabs skirting the banks. You can also opt to stop at the Fox Beach, a sandy strip of land among the groves to explore the island or go for a quick dip to cool off.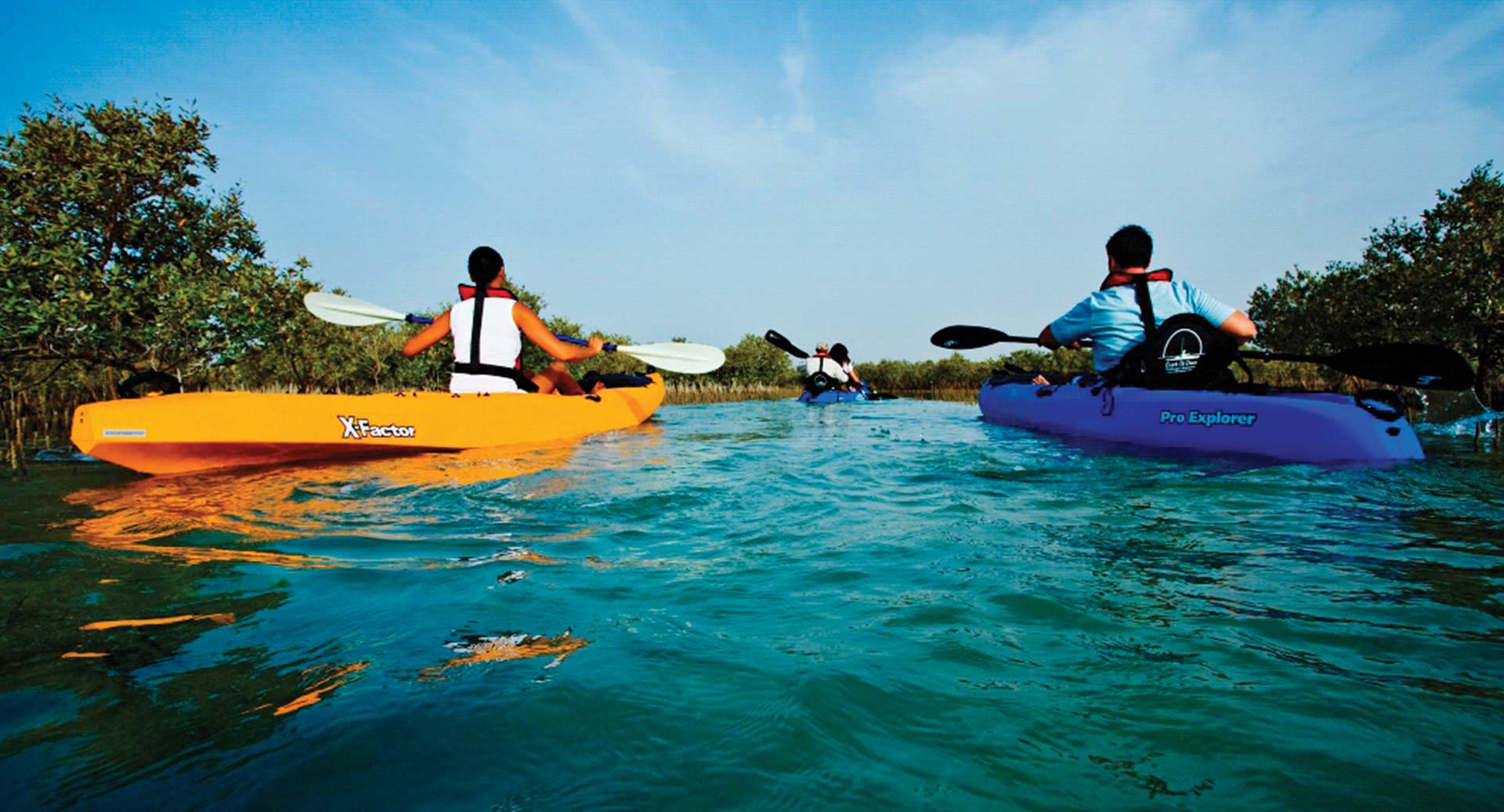 Caleb Falcon is a travel writer who specializes in writing content based on the many exciting world adventures that await intrepid travellers. Google+