The city's historic quarter, Hoi An Ancient Town offers a unique insight into a rich cultural heritage. A visit here is to step back to a time long ago and is well worth experiencing when in Vietnam.
Getting There
Located in the Quang Nam Province, Hoi An Ancient town is one of the city's most popular attractions. It can be found a little less than a kilometre from Anantara Hoi An Resort and is close to the Thu Bon River.
A Fascinating History
Exploring this part of the city is one of the most captivating things to do in Hoi An because it gives one a chance to see an age-old South-East Asian trading port. A UNESCO World Heritage Site, it features well preserved examples of traditional wooden shophouses, pagodas, family houses and old canals which date back between the 15th and 19th centuries.
Key Attractions
Those who venture around Hoi An Ancient Town will come across some notable sights including the distinctive 18th century Japanese Bridge with a pagoda. The Guan Yin Temple, the Phuc Kien Assembly Hall, Phung Hung Ancient House and the Tran Family Home and Chapel are some of the other key sites you can visit.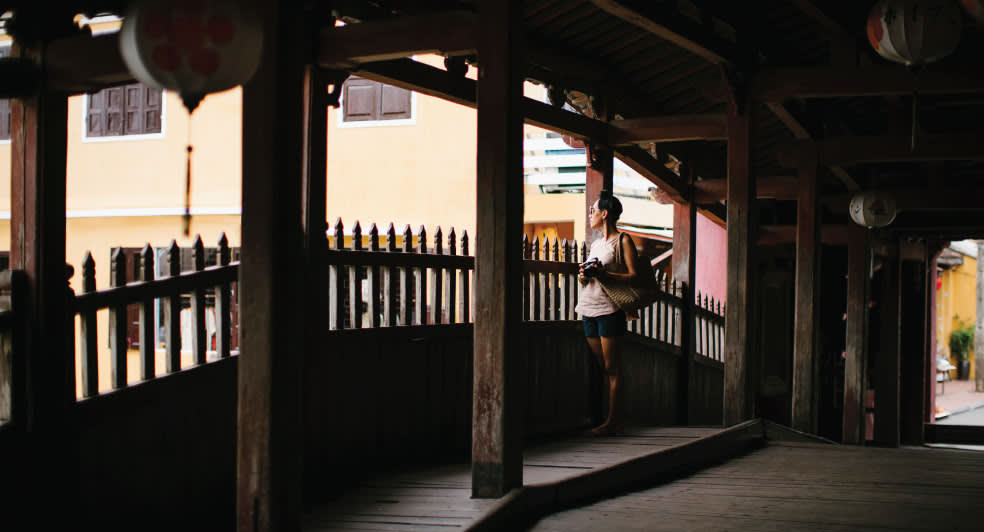 Central Market
Another fascinating part of this area is the Central Market where one can enjoy shopping for some souvenirs. The market is a popular place to purchase fresh produce, meat and fish as well, while you will also find tailors here who can stitch a dress or suit for you!
Damon Starky is a creative nomadic travel writer, who is well informed and experienced on a wide range of interests that would connect to the needs of any type of traveler. Google+