The Kok River flows out of Myanmar's Shan State across Thailand's Chiang Rai province before it empties into the Mekong River. The stretch in the golden triangle as that area is referred to is famous for being one of the most scenic river cruises. You can experience this once-in-a-lifetime opportunity by staying at any hotel in Chiang Rai, including places the likes of Anantara Golden Triangle Elephant Camp & Resort.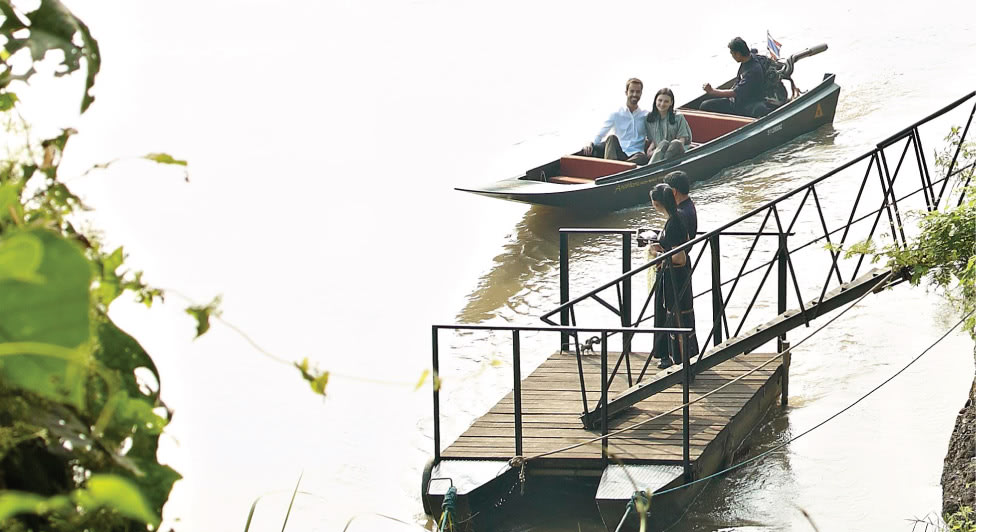 Boat Options
When picking a river cruise in Chiang Rai you can pick from three different choices: a package deal from your local hotel, the daily public boat or a private charter.
The trip is usually done downstream as that's the easy way, but it's possible to go upstream if you'd prefer as well.
Details You Need to Know
The river is navigable only in the rainy season as long as the water levels are high. So the perfect season would be July – December.
The Packaged Chiang Mai
If you choose to have your hotel or a tour agent prepare a package it is important to note that this may take a couple of days inclusive of a trek and stay overnight with the hill tribes and a visit to the Ruam Mit Elephant Camp.
The Golden Triangle
This area is where the borders of Myanmar, Thailand, and Laos meet. As such you will find yourself in the confluence of the Ruak and Mekong rivers and as a result everywhere you look will be a different country. Be sure to have your passport with you on these journeys in case you have to cross borders.
Opium History
Since the 1950's most of the world's opium came from the Golden Triangle, a fact you should know. You can learn more about it with a visit to the House of Opium Museum in Chiang Saen.
Fritzjames Stephen is a travel writer, who writes content based on the myriad of experiences and indulgences that the world has to offer travellers across all walks of life. Google+