Surrounded by many wonderful sights and landmarks, the Chao Phraya river is considered the heart of historical Bangkok. Want to know more about the sights around the river?
1) Rama VIII Bridge
Accessible via foot or bicycle, the Rama VIII Bridge along with its suspended cables is considered one of Bangkok's majestic bridges. The Design forms the shape of a stupa in the centre. With the bridge passing over the Bank of Thailand, you get a view of 2 palaces, the Bangkhunphrom and the Thewawet, combining both art nouveau and rococo styles.
2) Thamassat University and Khao San Road
An incredibly popular location for most backpackers in Bangkok here is an incredibly colourful neighbourhood. Khao San Road fills up easily both during the day and the night with tourists and during the noon and late night with locals.
3) Grand Palace
Any visit to Bangkok is not complete without checking out the majestic Grand Palace. This is considered the centre of all life in Thailand ever since the capital was established in 1782 right here. If you're looking for a cruise guide or company, you'll find plenty around like Anantara cruises Bangkok Thailand for instance.
4) Wat Arun
The Temple of Dawn or the Wat Arun faces the Grand Palace from across the river, it is one of the most iconic religious structures in Bangkok. The shape of the temple is reminiscent of Khmer temples because of the gigantic stupa.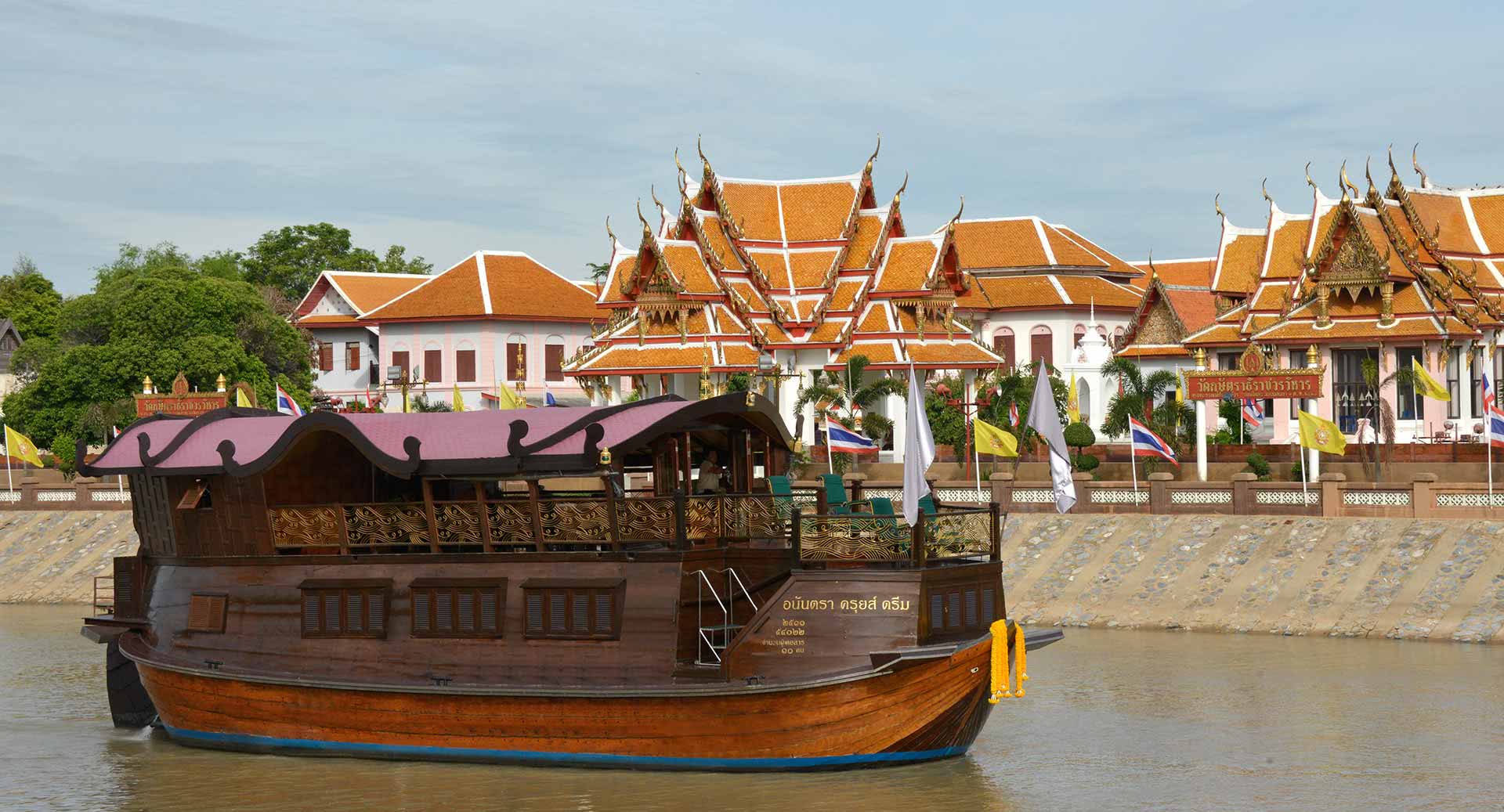 Roland Lefevre is a travel writer who specializes in creating features on leisure as well as business travel destinations across the globe. Google+