Dubai is a middle eastern city, but advanced the facilities that are available in this exotic and cosmopolitan city makes one often forget that it is almost impossible for some flowers to grow there, and that the climate is quite extreme throughout the year. One such facility that has made life easier and provided the best that the world markets have to provide people is the Dubai Flower Centre which handles flower imports and exports to the country. Trading in fresh flowers is a business that requires special care and facilities because flowers have to be handled with care and have to be transported and stored under unique conditions.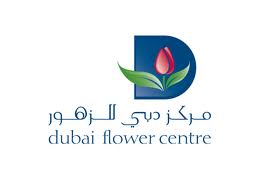 The Centre completed the first phase of its work at the cost of approximately 50 million dollars in 2004 and there are two more phases which will automate the sorting process and complete the whole procedure, but it will take a few more years till its completion under the next two phases. The controlled environment at the setting provides a seamless transfer of goods from plane to the consignee thus resulting in better supply chain management, which provides great ease and a hassle free environment for those who are in the export and import business. As it is, the centre can handle as much as 150,000 tonnes of flowers and other perishables. At present there are about twenty tenants belonging to more than ten countries operating at the premises providing various services relating to flowers, foliage, plants, fruits and even vegetables. The facilities available at the setting provides great care for the products that are handled at the premises and maintains good quality and standard of the products. Its processes ensures better shelf life for the many perishable goods that come to this place and there by increases profitability.
Those who want to see the facilities at the setting can stay at one of the many diverse Dubai hotel that suits one's needs and requirements and if one is keen to double up a business trip with a great holiday in this Middle Eastern city by staying at a Deira hotel Dubai, there is Copthorne Hotel Dubai. It is only a short walk from a number of fancy restaurants and shopping areas, thus a perfect setting to spend a holiday and explore the best this city has to offer its tourists and business travelers alike.
Umanga Kahandawaarachchi is a passionate travel writer who writes under the pen name, Maggie Tulliver. Her field of writing covers a wide array of content and articles related to travel and hospitality industry.