Known for its quaint beaches, opulent palaces and some of the world's significant monuments, and so much more appeals and attractions, Thailand is a destination loved by many. Here is a small guide to travellers who are visiting Thailand for the first time.
Visa
For people of most of the countries, you will have to obtain Visas from a Thai consulate before you arrive at the country but there are few exceptions, people from countries like England can visit here for 30 days without a visa so before you travel to check whether you are eligible for the free visa.
Money
The local currency is Thai Bhat (THB) and it is recommended that you exchange your cash to Thai currency in order to avoid any exchange related hassles. Also, note that most of the shops here accept visa cards and credit cards. ATMs are also available throughout major cities.
Language
"Thai" is the language spoken throughout the country, unfortunately except hotel staffs and people in the major cities, English is rather uncommon in many regions.
Getting around
Taxies are the most popular hassle-free transportation methods in major cities. You can also travel around in buses, trains as well as domestic flights.
Accommodation options
Thailand has plenty of accommodation options for you to choose from. There are high-end options the likes of Avani+ Hua Hin Resort which is a resort in Hua Hin along with many budget-friendly alternatives. But keep in mind choosing a high-end accommodation certainly comes with a lot of perks while you will be missing them if you go for a cheaper alternative.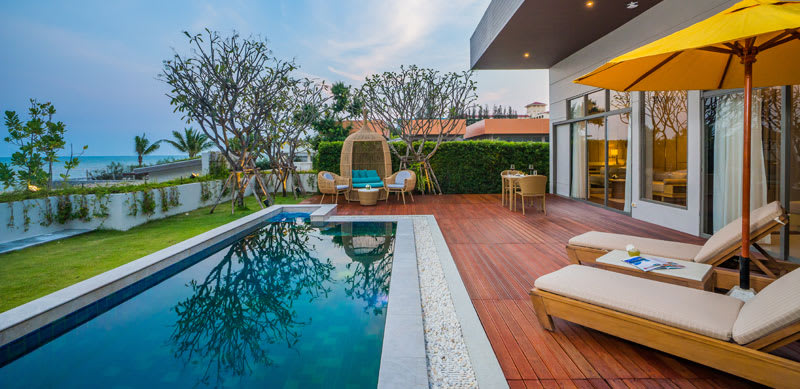 Caleb Falcon is a travel writer who specializes in writing content based on the many exciting world adventures that await intrepid travellers. Google+