Oman isn't usually high up in traveller's bucket lists, although it should be. A rare chance to engage and gain insight into the Arab world is what's on offer, among several other intriguing things!
Generosity and hospitality
The generosity of Omani's doesn't go unnoticed. The people of Oman are extremely welcoming, and you'll definitely not feel uninvited whilst you are there. Omani's take pride in their top-notch Arab hospitality, which you'll undoubtedly experience when you stay at the Alila Corporate property. You'll be pleased to also know that the smiles rarely leave Omanis' faces.
The surrounding beauty
The natural beauty Oman boasts is highly underrated. Oman is a simple country, with no large and high rising buildings in large numbers. Caves, plenty of palm trees, mountains and everything else nature wise is in abundance in Oman! For the nature lovers looking for a hiking retreat, you won't be disappointed.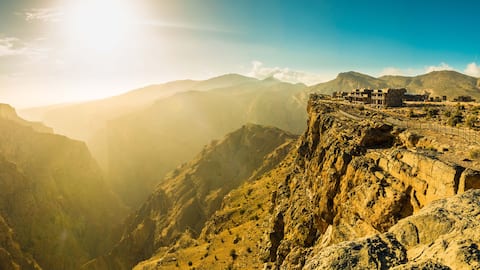 Authentic Omani food
If you enjoy your plate of rice, Oman is the place for you! Omanis' generally have rice for lunch every day, along with a meat of choice. The rice is cooked differently each day so that every dish made is unlike the one eaten the day prior. There's also a variety of other dishes for you to enjoy when you're at one of the many Oman resorts.
Fritzjames Stephen is a travel writer, who writes content based on the myriad of experiences and indulgences that the world has to offer travellers across all walks of life. Google+