Hanoi is ideal for families as well as couples and independent travellers who are seeking a perfect getaway in Asia. From shopping options to walking tours to various interesting attractions it offers countless hours of sightseeing fun. Home to around six hundred temples and pagodas with lakes and parks complementing the beautiful setting, the city provides a pleasant atmosphere for exploration. And it has its own special beverage to quench the thirst of those busy tourists, the local fresh beer!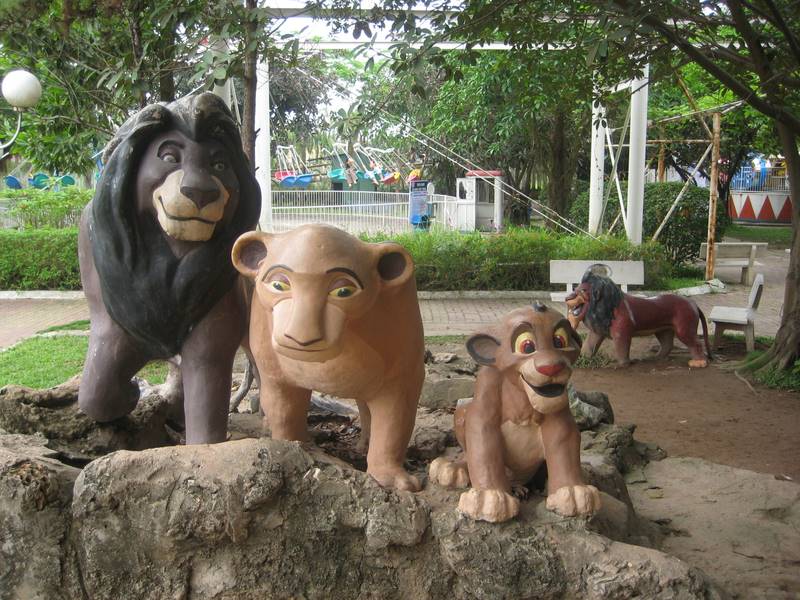 But for those seeking more modern entertainment and action, the outskirts of the city feature a water park. Known as the Ho Tay Water Park, it spreads across 35,560 square metres and it features five main entertainment sections. The ideal setting of this water park near the idyllic West Lake and the lively atmosphere makes it the perfect getaway for young and old alike.
Ho Tay boasts a range of modern water rides including a sliding lane, a Tibetan suspension bridge, massage pool, wave-making pool, diving pool, swinging ropes and a lazy-river. It also features several art performances.
The other most interesting aspect of Ho Tay is the Moon Park which is located in the vicinity. For most it is a package deal since the two parks together provide the perfect day out. The 60-metre 'swing' of the Moon Park provides panoramic views of the city of Hanoi and it also boasts a three-dimension movie theatre. A sports complex with tennis courts, badminton courts, billiards and ping-pong and a mini golf course can also be found here. A new generation electronic games centre, bumper cars and the roller-coaster are ideal for kids and for those who are still young at heart! Moon Park also features a supermarket.

Travellers to this beautiful Vietnamese city can experience this and much more during their stay. Visitors are also afforded a range of comfortable lodging options to make sure their stay in Hanoi is a truly memorable one. Hanoi apartments and hotels can be booked online offering a wide range of modern amenities. Those planning long stays or travelling with families or in groups generally opt for a hotel suite, a house for rent or a serviced apartment Hanoi has on offer such as Somerset Hoa Binh Hanoi.