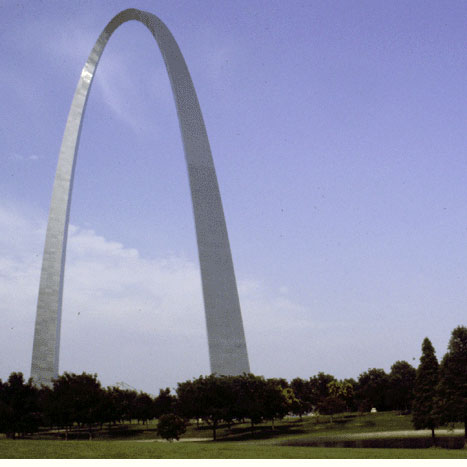 St. Louis offers a host of things to do while on holiday, whether it is with your entire family, your spouse or just by yourself. From fantastic restaurants to exciting shopping excursions, walking through museums and galleries or catching some theatre on the go, there is so much to do and see.
Some of the must-do things when you are in St. Louis are to take a ride to the top of the Gateway Arch and be privy to some spectacular views from 630 feet up in the air. If you are in the city, make sure you watch a live game of the St. Louis Cardinals at the Busch Stadium. For some thrills and adrenaline rushes, head over to Six Flags a popular amusement park in the city. The St. Louis Zoo is also a popular attraction in the city that the kids will definitely enjoy. Magic House is the regions first interactive museum for kids and a must visit for those travelling with their family. Other such popular tourist attractions in St Louis are Forest Park, Citygarden, Grant's Farm, City Museum, The Hill, Museum of Contemporary Religious Art, St. Louis Scientific Centre, Kemp Auto Museum, Meramec Caverns and The Pageant.
A trip to Jefferson National Expansion Memorial combines a ride to the beautiful Gateway Arch where one can get a birds eye view of the city and a glimpse of a glorious history of St. Louis. When taking a tram ride to the top of the arch make sure to also watch the video which shows the making of the arch. At the Museum of Westward Expansion you can get a feel of the famed American west, and see some artifacts and remnants from the 1800's onwards. Also make sure to visit the Old Courthouse which is a restored courthouse that was used in the 1800s. One can spend a whole day at the Jefferson National Expansion Memorial where a helicopter ride, riverboat cruise or a ride on a rented bicycle through this historic point of where Clark and Lewis started their expedition.
Looking for St Louis hotels that are close to the heart of the city and near such attractions as the Busch Stadium, Gateway Arch and the Old Cathedral? Millennium Hotel St. Louis is close to all these attractions and many others. A popular choice among both leisure and business travellers in search of a centrally located St. Louis MO hotel, travellers will be spoilt for choice when staying at this hotel.