As the coastal belt of southern Thailand, Hua Hin is the go-to holiday spot of the Thai royals and other visitors alike. With its tropical climate and ideal winds, aquatic activities are all the rage in Hua Hin.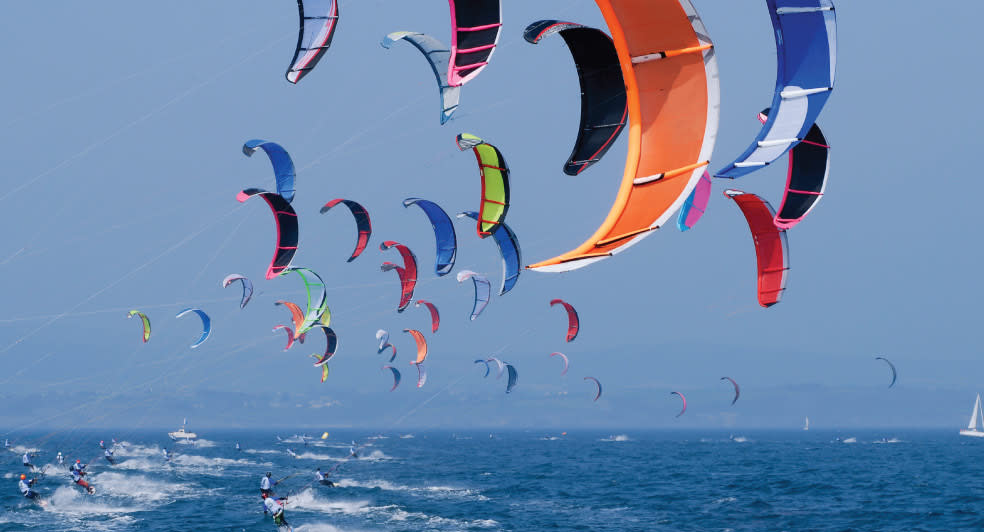 Why Hua Hin?
Why not Hua Hin? As a holiday destination, Hua Hin, a beach resort town, with its tropical savanna climate, is the perfect spot for anyone who wants to either relax or try their hand in adventurous water sports. There are plenty of things to do In Hua Hin Thailand while you put up your feet and relax at a luxury resort, like the Anantara Hua Hin Resort.
Why Kite Surf in Hua Hin?
In the last decade or so, Hua Hin has gained recognition as a go-to spot for kite surfers. Its tropical climes and more importantly, its perfect wind conditions are part of the beauty that makes up Hua Hin. It has been on the map as a prime spot for kite surfing since around 2009 when the city hosted the Intercontinental Kiteboarding World Cup.
The Aftermath
Once you're done, take a walk around the city itself, as its nightlife, especially after around 9 pm is to die for. It does not have many night clubs where you can dance the night away. That might not be the speed that Hua Hin has to offer. But, it has some amazing cocktail bars where you can wind down along with some unparalleled cabaret performers.
What else can you do in Hua Hin?
Of course, Kite surfing and bar hopping are not the only things you can do in Hua Hin! Whether you want to check out the amazing marine life diving or snorkelling off its shores, you can test your taste bud with authentic Thai cuisine, or you can learn about the country by visiting its historic sites and museums.
Fritzjames Stephen is a travel writer, who writes content based on the myriad of experiences and indulgences that the world has to offer travellers across all walks of life. Google+