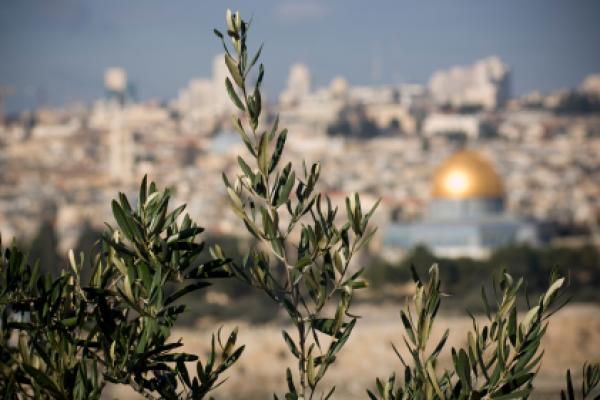 Abu Dhabi, as is the entire UAE, is an emirate deeply rooted in Islamic spirituality, which is the national faith. It conducts the strictest observance of the state religion and visitors to this nation are advised to respect the laws and codes of conduct that are heavily influenced by Islamic spirituality. One of the most notable occasions on the Islamic Calendar is the Leilat Al Miraj, otherwise known as "Isra Miraj," "Al Isra' Wal Miraj" or "Laylat Al Miraj", which commemorates the night journey of the Prophet that later led to a spiritual ascension into the heavenly kingdom of Allah. He was purified of all sin and was instructed to mandate the daily practice of prayer five times a day. Like Easter in the Christian faith, Leilat Al Miraj falls on a different day each year, as it is observed on the 27th day of the month of Rajab. However, the observance of the day starts the day prior.
Leilat Al Miraj is a two-part night journey undertaken by the Prophet. The "Leilat" or "Isra" is the first segment, when the Archangel Jibrail (Archangel Gabriel in Christianity) appeared to the Prophet and instructed him to mount a mystical steed known as Buraq, the fastest steed of the heavens, and venture to the Farthest Mosque, which Muslims believe to be the Al Aqsa Mosque in Jerusalem. At the Farthest Mosque, he met with the past prophets of the faith, before Buraq bore him to meet with Allah, who then instructed him about the daily five-time-prayer requirement, also known as "Salat".
The word "Miraj" is translated to "ladder" and it refers to this second leg of the journey. These events that make up the Leilat Al Miraj are recounted in great detail in chapter 17 of the Qu'ran that is titled "Sura Al-Isra" after the Prophet's ascension into heaven. Further details of the story are filled in by the "hadith," which provides supplemental information on the Prophet's life. The observance of this important Islamic event is usually a sombre, respectful endeavour, which sees Muslims gather to recite the pertinent verses from the Qu'ran or sing traditional songs in abeyance. They may gather at the mosque, or conduct a private ceremony at home. However, when Muslims choose to venerate Leilat Al Miraj, it is a time that calls for a journey within for some profound spiritual reflection on the Islamic Word of God.
Abu Dhabi is an emirate that bears the rich influences of Islamic spirituality in its grandiose mosques, which boasts beautifully ornately Mughal architecture. Experience this unique culture for yourself when you visit Abu Dhabi, and if you're seeking the perfect Abu Dhabi resort to host your stay, consider a property such as the Desert Islands Resort & Spa by Anantara. Featuring unique Arabian interiors punctuated by the trappings of luxury, this property is one of the finest offerings of the Abu Dhabi beach hotels in the emirate.
Pushpitha Wijesinghe is an experienced independent freelance writer. He specializes in providing a wide variety of content and articles related to the travel hospitality industry. Google+