Madame Tussauds is perhaps one of the most famous museums in present times that attracts a large number of visitors each year. Originally begun in London, there are now many branches across the world.
Marie Grosholtz, the founder of the museum learnt her skills under the tutelage of Dr Phillippe Curtius and came to London after the French Revolution. Her early wax creations such as the death masks she was forced to make to show her allegiance to the nobles and the sleeping likeness of Louis XV's mistress are the oldest wax creations in the museum today.
From Bakers Street, the museum has now moved to the former planetarium building and is segregated into several thematic exhibition areas such as 'A Royal Appointment' – for a meeting with the royal family; 'A List Party'- for the heartthrob actors and stunning actresses; 'Bollywood Stars'- for the Bollywood fans; 'Music Megastars'- to meet your favourite singer; 'Scream'- if you're a horror fan and grisly murder story lover; 'Spirit of London'- for a journey through the city; 'Culture'- a look at today's changing world; 'Sports Zone'- to share your jubilation; and 'Marvel Super Heroes', to meet the hero of your dreams.
In these exhibitions visitors can get up close and personal as the normal museum ropes and segregations have now been done away with.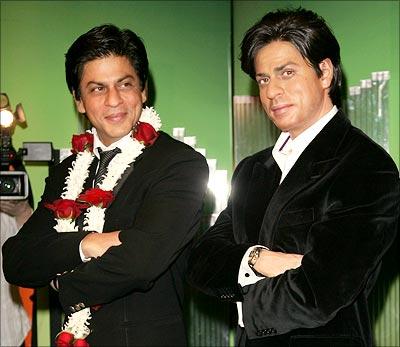 At the beginning, the Museum served as a method of conveying news and happenings in the world to the public. However with the advent of advanced telecommunication and other methods, the Museum has instead become a richly diverse story of the blending culture and trends in today's world, important people and important events.
Whether you wish to have your picture taken with your favourite actor, singer, political leader, royal family member, sportsman or comic hero, take a look at what London has to offer in 3D form, or gather insight into history, the Madame Tussauds Museum is the ideal place to start.
London serviced apartments are becoming the most demanded accommodation options for those travellers seeking to visit the British capital. If you would like to opt for this idea then a luxury serviced apartment in London that offers both comfort and privacy would be the Ascott Mayfair London.
Uditha Dharmawardhane is a travel writer who writes under the pen name Roland Lefevre. He specializes in creating features on leisure as well as business travel destinations across the globe. Google+