Recognised as a World Heritage Site by UNESCO, Luang Prabang is a destination with great historical significance and natural splendour. Read on to know more about this amazing destination.
Getting there
You can reach Luang Prabang in several ways; the speediest way is by air, there are domestic flights that run from Vientiane – the capital of Laos to the heritage city and there are also direct flights from destinations such as Bangkok, Hanoi, and Siem Reap. The other ways to reach here is by bus and boat and there are no rail networks in Laos.
Places to See
A myriad of attractions and places of interests are scattered across the region. Some of the must-visit places in Luang Prabang are namely, Kuang Si Waterfall, the royal palace museum and Wat Mai Suwannaphumaham.
Things to do
Apart from visiting these destinations, there are a number of things to do here; the city being located on the banks of the Mekong River offers river cruises which will certainly be a unique experience. There are also a handful of night markets in the city that comes to life after sundown, these markets are ideal for buying souvenirs, clothes and most importantly street food! Food of the most delicious of the sort.
Accommodation options
Being a popular tourist destination, the city offers its guests to choose from a whole host of accommodation options. For a carefree vacation experience, plan your stay at a high-end hotel in Luang Prabang the likes of Avani+ Luang Prabang which is a subsidiary of Avani Hotels & Resorts.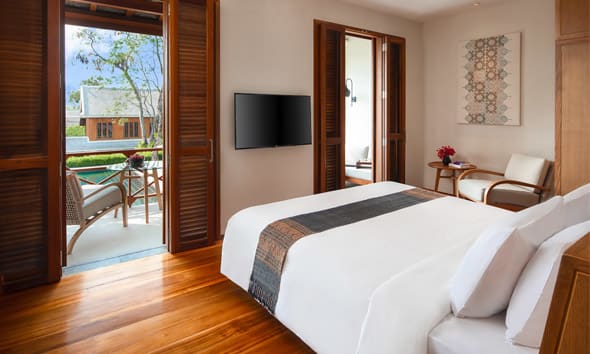 Auburn Silver is a travel writer who has a passion for fashion and a deep interest in admiring new and exotic attractions around the world. Google+