Minsk World is one of the only two theme parks in the world based on an actual aircraft carrier. Situated on the shores of the Dapeng Bay in Shatoujiao, Shenzeh,China this park consisting of two distinct areas, Minsk Aircraft carrier and Minsk Square. 'The Minsk' aircraft carrier is a second generation Soviet aircraft carrier built in 1972 and then retired due to a severe accident after the Cold War. It was sold to a Korean businessman and resold in 1998 to the Minsk Company for the sole purpose of opening a theme park. Opened on 10th May 2000 the park has evolved to its current importance as a science as well as military education centre and is visited by thousands each year.
Minsk Aircraft Carrier spans an area of 30,000 square meters of heavy metal and sophisticated war weapons and technology. Stationed at sea, four decks including the Hangar deck and flight deck are open to visitors. The attractions onboard include the Soviet Mi-24 Military helicopters and MiG-23 Aircraft Fighter. The lower decks give a glimpse of life at sea with the sleeping quarters of the marines. The staff is dressed in mock military uniforms and choreographed martial performances of the honor guard and traditional Russian performances are held on board from time to time. Visitors can experience the thrill of using hi-tech weaponry and have the benefit of mimic warfare. There are also exhibitions on space flight, aviation and sailing on board.
Covering an area of 80,000 square kilometres is the Minsk Square. This massive land dedicated to the theme park consists of three distinct areas, namely the Front Square, the Aircraft Carrier Centre and the Back Square. Welcomed by sentries aligned on both sides, the renowned statue; 'Turn Swords into Ploughs' located in the Front Square provides some food for thought on the hard earned freedom we now enjoy. Emphasizing on military entertainment, the Back Square hosts a number of exciting games that include nail biting naval battle simulations. It also hosts the air base and tank positions. The Aircraft Carrier Centre provides a relaxed atmosphere to unwind after the excitement in the battle field over a delicious hot meal and a little shopping for souvenirs.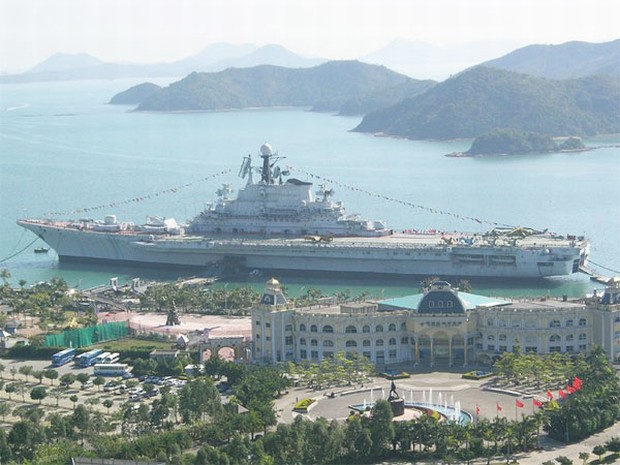 Somerset Garden City Shenzeh situated in close proximity to the Minsk World is the ideal accommodation choice for travellers. This Shenzhen serviced residence provides privacy and security and cater to families, business and leisure travellers and is where one is bound to find a Shenzhen serviced apartment to suit their needs.