Located in Hong Kong's Kowloon Peninsula, Mongkok is a vibrant part of the Yau Tsim Mong District and offers a fascinating sightseeing experience that can be enjoyed by young and old alike. Set amidst both traditional and modern buildings, this bustling area is home to an eclectic array of shops, restaurants and street markets that provide plenty of fun exploration for first time and seasoned travellers alike. Among the many sites of interest in Mongkok are the Ladies Market, the Langham Place Mall, the Goldfish Market and the Temple Street Night Market. Not to be missed, especially for those interested in the latest hi-tech gadgets is the Mongkok Computer Centre.
Situated along Nelson Street, the Mongkok Computer Centre is the place to go for all your technological needs. Featuring 3 floors, this popular site can be found within easy reach of the Ladies Market and is home to more than 70 outlets offering a wide range of IT products and accessories including the latest releases from top name international brands.
This lively centre attracts around 10,000 customers a day and amidst the hustle and bustle one can hunt for such items as computer software and hardware, laptops and mobile phones. Shops within the Mongkok Computer Centre also give customers the chance to custom order computers to their specification, while individual components are also available for those who prefer to upgrade their machines independently.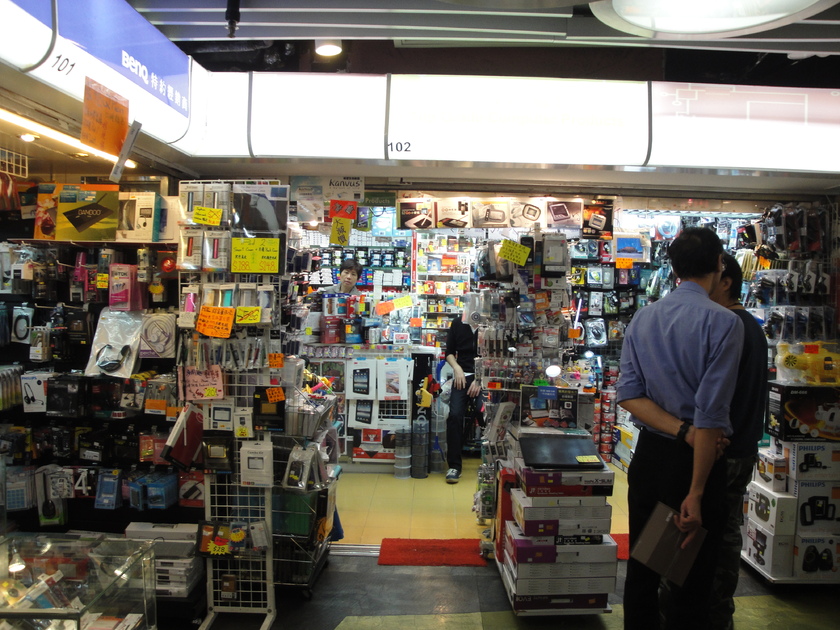 The building is especially packed during weekends and after work when locals throng the hallways in search of the latest deals and IT products. A notable feature is the fact that within the building at the Cyber Spot customers can enjoy free and unlimited wireless internet access. In order to better serve and help customers, a Customer Service Centre has also been set up on the building's third floor and provides invaluable assistance and support especially for those visiting for the first time.
Travellers to the city in search of Mongkok hotels Hong Kong from which to visit such attractions as the Mongkok Computer Centre can stay at Cosmo Hotel Mongkok. This hotel in Kowloon offers luxurious accommodation options and is well suited for business sand leisure travellers alike.