Muay Thai is a unique art of combat originating from Thailand itself and therefore has emerged to be the national sport of the country. The main joints of the human body, the knees & elbows along with the fists and feet become the fiery weapons of fighters inside the ring.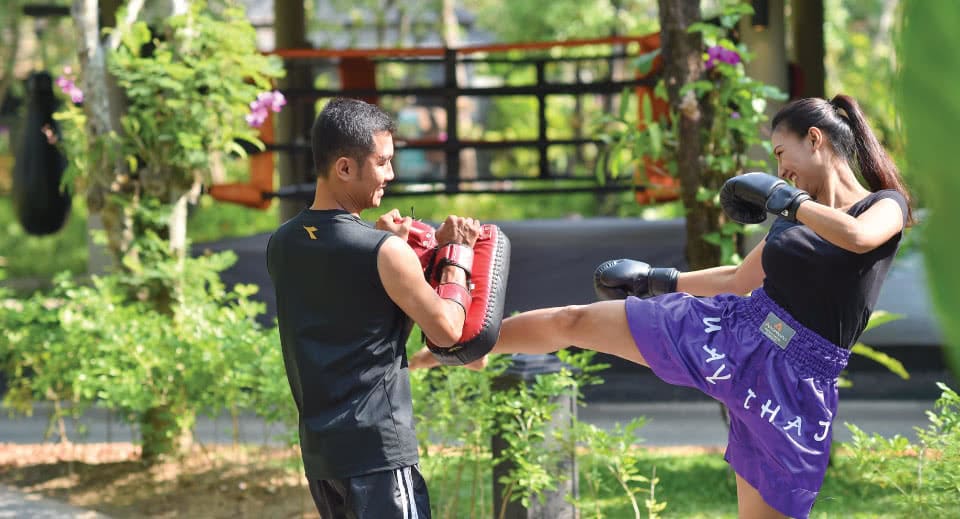 What is Muay Thai?
Most commonly known as the fighting style of 8 limbs, the fighters use their legs and arms in the most effective ways possible to bring down their opponents. The Match usually does not drag on to more than five rounds with 3-minutes of fighting time each.
The tale of Muay Thai
The story behind this sport is yet to be researched and brought to light properly. However, there are rumours to say that the people of Thailand developed this method of fighting to defend themselves and their land against the neighbouring countries.
The dress code
Thai fighter, even though they enter the ring without shirts or shoes are quite disciplined. There are certain rules the fighters must follow such as a clean moustache or no beard at all, short hair and well-trimmed nails.
Where to witness the action?
Perhaps you are lodged at one of the Thailand island resorts and basking in luxuries at the likes of Anantara Hotels, Resorts & Spas, yet searching for some excitement? Head over to Lumpinee Boxing Stadium or Rajadamnern Stadium where some of the best Muay Thai fights take place.
Caleb Falcon is a travel writer who specializes in writing content based on the many exciting world adventures that await intrepid travellers. Google+