Chiang Rai, the northern tip of Thailand, it's Golden Triangle, where the Kingdoms of Siam, Burma and Laos meet, historically known for its Poopy fields of yore, where Elephants roam peacefully is a place abundant in the natural bounty of the Earth.
Elephant Camps
Chiang Rai offers you the chance to truly interact with the likes of elephants without having to worry over whether the animals are being abused. Elephant camps in Thailand where the encounters are going to be ethical are a massive attraction, like the Anantara Golden Triangle Elephant Camp & Resort.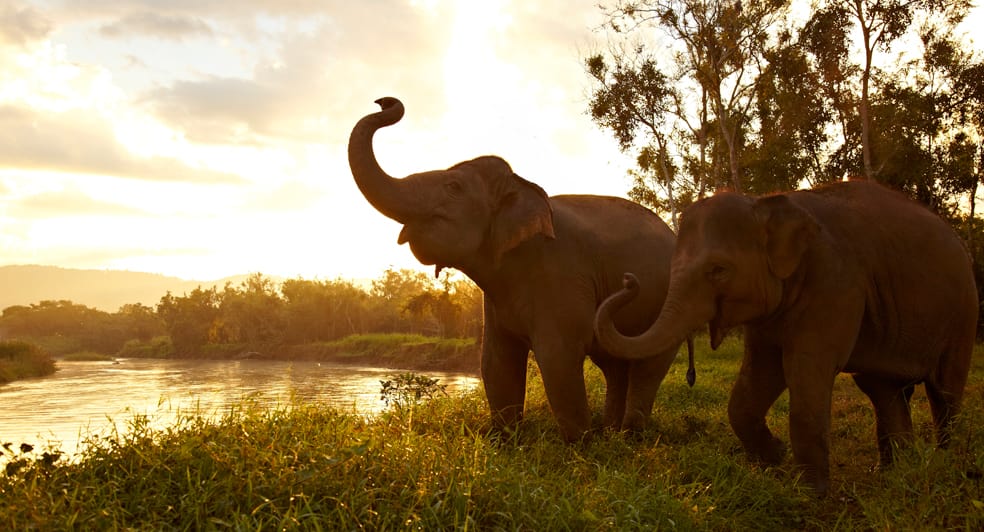 Doi Luang National Park
An evergreen glade of preserved Nature, the Doi Luang Park, covering nearly 1170 sq. kilometres of the Phan district is home to much tropical wildlife. The biggest attraction it holds, however, is the Pu Kaeng Waterfall, with its enormous nine tiers of limestone, covered by the graceful fall of water.
Khun Chae National Park
Established in 1995, in the Wiang Pa Pao district, this park is not for the faint of heart. This is prime grounds for an adventurous jungle trek across the reserve, accompanied by a guide of course. The route itself is a challenging task with its mountainous terrain and waterfalls.
Lam Nam Kok National Park
Also dubbed the 'Land of the Kok River', this park, set up in 2002 as a National Park, is made up terrain that alternates between mountains and flat land. Featuring evergreen flora and tropical fauna, the park also has many waterfalls and more interestingly, hot springs that you can take a dip in.
Filled with wanderlust that seeks to explore distant shores and captivated by the colors and vibrancy of exotic cultures, Kanya Mae writes on the beautiful, exciting, and enchanting wonders of the world. She is a writer who not only has a passion for travel, but also has a background in fashion, art and media. Google+