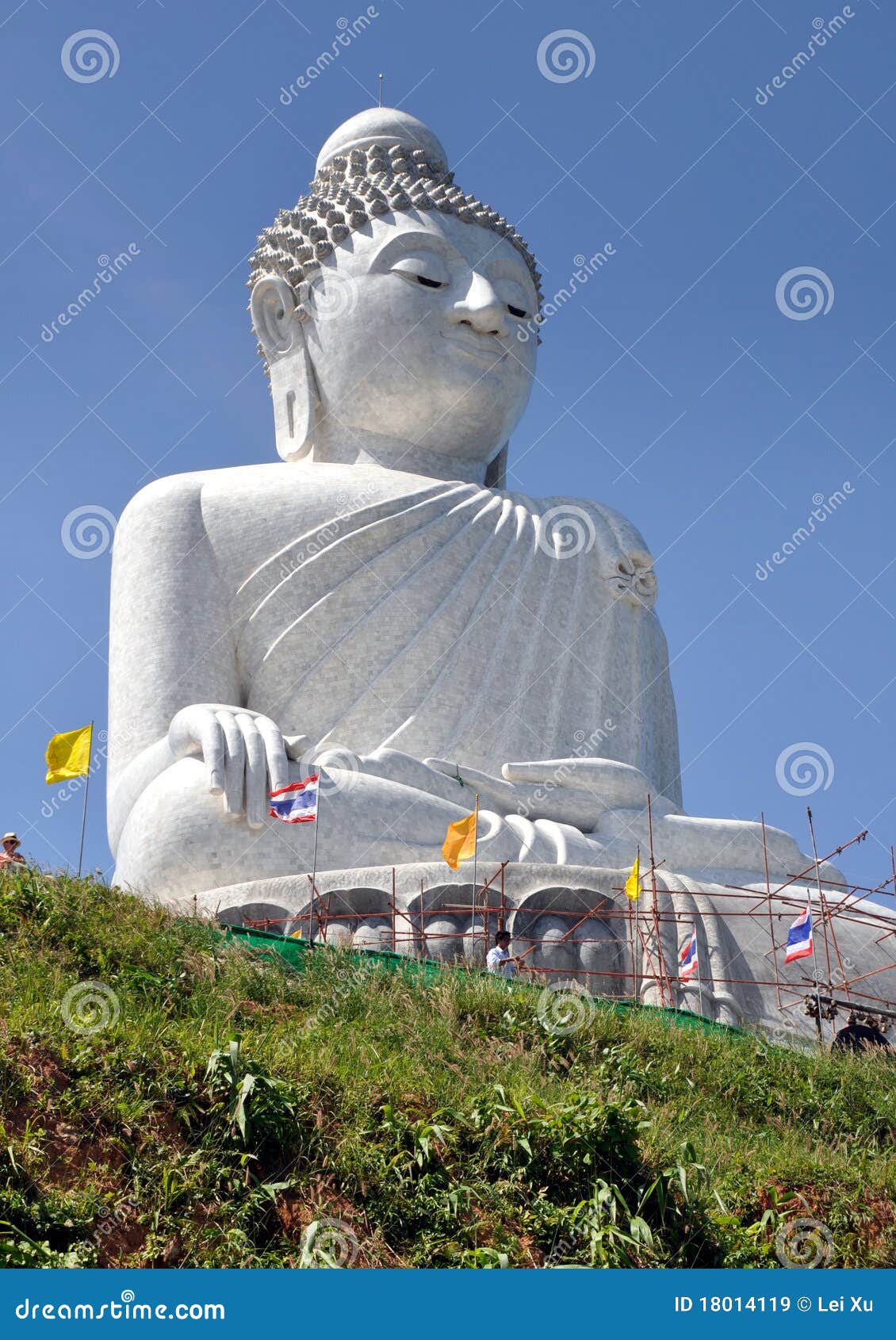 Set amidst idyllic beaches and breathtaking scenery, the island of Phuket in Thailand is also home to fascinating cultural attractions worth visiting, such as the Big Buddha Statue. It has now become the island's most significant and revered landmark. This huge 45 meter high Buddha statue is built on top of the Nakkerd hills between Chalong and Kata.
Due to its incredible size this statue can be seen from a very far away. If you reach the very top of this marvelous creation you will see the most breathtaking 360 degree view of the island. It is not only the view but the atmosphere itself which is truly priceless as the only noise you will hear is the tinkling of small bells and yellow Buddhist flags flapping in the wind.
This wonderful Buddha statue has been created out of beautiful Burmese marble that gives it a dazzling shine in the sun. The foundation behind this amazing statue goes back ten years ago. Back then a group of friends who had gone on a walk to the Nakkerd Hill accidently set their feet upon a place with stunning vistas of the island. It was then that they realized that this exact spot would make a perfect viewpoint. With time they decided to not only build a mere viewpoint but a giant image of Buddha. This massive statue was finally built, entirely donations of fellow devotees.
If you are planning to visit the Big Buddha statue make sure to catch the mesmerizing sunset that can be seen from here. Try to be there before 6.30 in the evening to catch a glimpse of this breathtaking sight. Finding directions to this landmark will not be hard as the road leading up to the statue is marked with red and white signs.
When you are on the lookout for accommodation in Phuket, try residing at a Patong beach resort that will offer you excellent services and amenities to make your trip truly memorable. A good choice would be Millennium Resort Patong Phuket which is located in the heart of Patong giving you easy access to all the places you hope to visit while in Phuket. This exceptional Phuket resort provides a truly memorable experience in this island paradise.
Chandrishan Williams is a travel writer who writes under the pen name, Caleb Falcon. He specializes in writing content based on the many exciting world adventures that await intrepid travellers.