Kalutara is a popular tourist destination and not just for the beach! There is much more to the place than meets the eye and Richmond Castle is part of its beauty as well! Here's what you will see in this piece of history.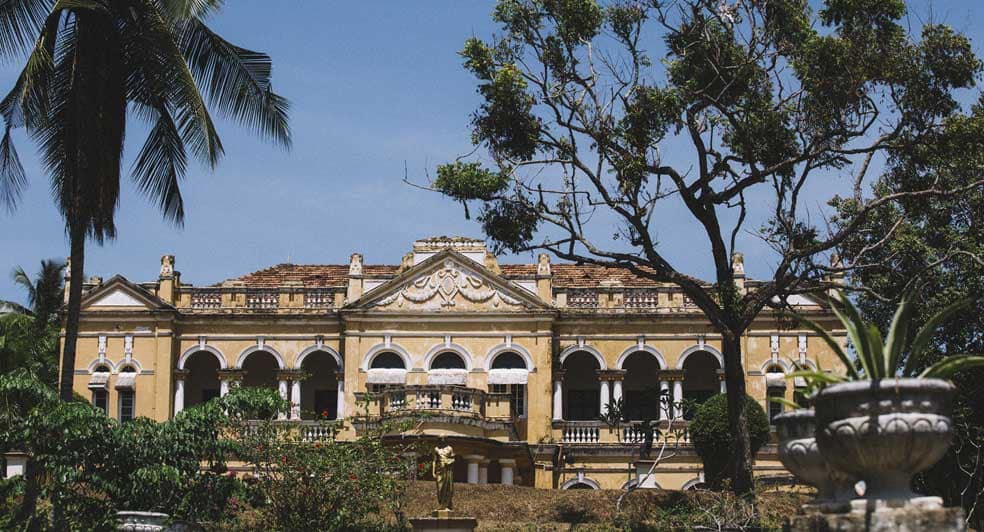 The construction
This striking mansion was built back in the early 1900s by the son of a rich planter whose name was Padikara Mudali Nanayakkara Rajawasala Appuhamilage Don Arthur de Silva Wijesinghe Siriwardena. The building stands tall on top of a hill on a 42-acre plantation by the Kalutara Palatota road.
The owner's story
Arthur De Silva Wijeysinghe was schooling in Britain in his young age. After finishing off his academic career in Britain the King bestowed upon him the title of Mudaliyar. He returned to his homeland and built the magnificent Richmond Castle based on the assembly of Indian mansions and with a little bit of colonial style architecture.
The architecture
This work of art of 1900s construction is a two-storey building with 99 doors and 34 windows that are complicatedly designed. The wood used in building the castle is as fresh as could be even in the present! Careful carvings add a sort of splendour to the castle. The huge garden surrounding Richmond Castle has been landscaped to perfection with lovely flowering shrubberies.
An interesting fact
Also, here and there you may come across a few structures of infants in the garden. This is connected to the story of the owner and his wife who had every happiness possible except the joy of children. Tourists staying in Kalutara hotels, for instance, the likes of Anantara Kalutara Resort visit this amazing attraction day in and day out to awe at its brilliance!
Fritzjames Stephen is a travel writer, who writes content based on the myriad of experiences and indulgences that the world has to offer travellers across all walks of life. Google+