Ever since the end of a tragic civil war that lasted decades, Sri Lanka has quickly become one of the most popular tourist spots in Asia. The island, which is located in the Indian Ocean just off the southern tip of India, is famous for the production of coffee, tea, cinnamon, rubber and coconuts. Sometimes called the 'Pearl of the Indian Ocean', Sri Lanka is a tropical paradise known for its beaches as well as cultural sights. Foreigners visiting the island can get a taste of both by visiting Kalutara.
Located roughly forty kilometres from Colombo, the island's metropolitan capital, Kalutara is a popular resort town. Once at the heart of the local spice trade, Kalutara gets its name from the Kalu Ganga (Sinhalese for 'Black River') which runs nearby. The city temporarily served as the island's capital sometime during the 11th century. More recently the city was used to cultivate coconuts. Kalutara has always been popular with tourists interested in historical and cultural monuments. Many buildings and forts built by the Dutch, the Portuguese and the British still remain in excellent states of preservation. There is also the Kalutara Vihara, which is a Buddhist temple constructed during the 1960s.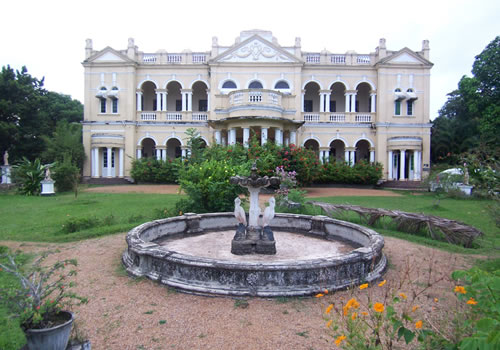 Another spot that should be on the itinerary is the Richmond Castle. Built in 1896 by local philanthropist NDA Silva Wijayasinghe, the caste is situated in Palataota. The castle is set on a lush garden spanning roughly forty two acres. In addition to beautiful flowering plants one can also find marble statues in the garden. The grounds are open to the public and is an ideal spot for a picnic or bike ride. The structure is a stunning blend of British and Indian architecture, with fine pillars and spiral staircases. Some of the walls are covered in intricate carvings. The Richmond Castle once served as a bungalow for important British officials. The building is two storeys tall with thirty four coloured glass windows and nearly a hundred teak wood doors.
Tourists looking for beach resorts Sri Lanka Kalutara will not be disappointed with the Avani Kalutara Resort. It is a terrific beach hotel in Kalutara with close proximity to many of the town's main attractions.