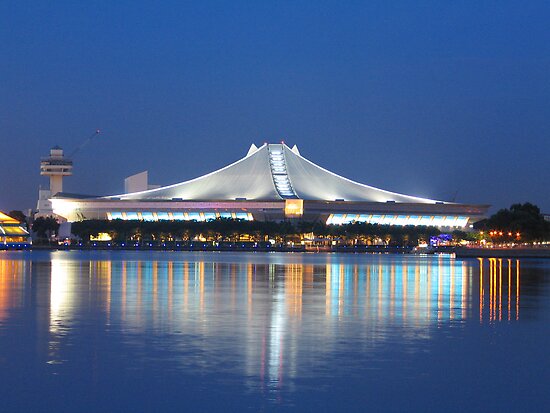 Millions pass through the gates of the Lion City each year and for many of them, it's not their first time. Singapore has got energy, charisma and something magic about it that makes tourists revisit year after year. Being a global hub, it is a favoured venue for some of the hottest music acts on the planet. And every year fans from around the region flock to Singapore to see their favourite stars performing live.
The Singapore Indoor Stadium is gorgeously designed and is easily recognisable with its cone shaped roof. Various WWE events have been held there and more recently the stadium hosted the badminton and table tennis segments of the 2010 Youth Olympic Games. In addition to hosting sporting events it is also a popular concert grounds.
If the stadium has thrilled thousands of sports fans with the likes of Pete Sampras and the Harlem Globetrotters playing to sell out crowds, then it has delighted thousands of music fans with headliners like Elton John and the Rolling Stones. 2011 promises to be an event packed year for the Singapore Indoor Stadium with stars such as Eric Clapton, Taylor Swift and Janet Jackson having already played there. Expect to see Santana and Michael Buble playing the arena in March with loads of other acts to come later in the year.
The arena is also a great place to have some family fun with Disney on Ice lined up for March it guarantees a magical family outing. Before going back to the hotel you can take a walk along the Stadium Waterfront which has many good restaurants, most offering alfresco dining making it the perfect way to end a perfect night.
When looking for a
hotel in Singapore
keep in mind that the public transport system in Singapore is extensive and services almost all public venues. So
Singapore hotels
close to a Mass Rapid Transit (MRT) station would be the best places to stay as it would make travel very easy. The Studio M Hotel is located on Clarke quay, a riverside wharf with a rich history, now home to many great restaurants. The hotel is also walking distance from the Clarke Quay MRT Station, the Robertson Quay (and more fine dining option), and is only a short drive from Changi International Airport as well as the Central Business District. The hotels unique loft styled rooms which exude a mixture of style and comfort will make it an ideal place to rest after an exciting night about town.