There's a myriad of things to do when in Thailand, but there are gems within the region that offer even more than you expected. Find out more about Koh Talu, and its underwater activities including snorkelling.
Overview
Koh Talu is a privately-owned island resort which is a 30-minute boat ride off the coastal town of Bangsaphan. The entire island is also renowned for resembling a giant whale.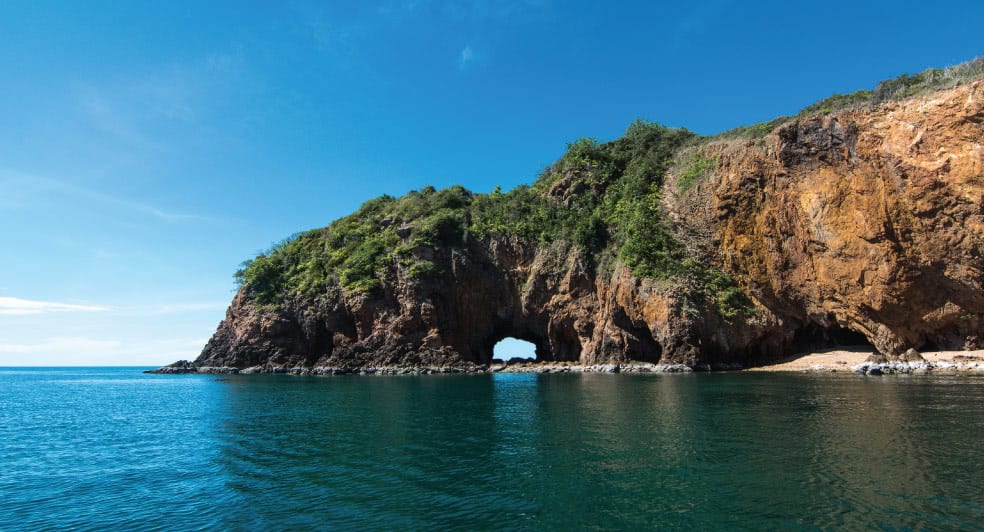 Activities
Covered in tropical trees, Koh Talu is truly an idyllic setting and you could make for a good trek through them or you could hire a mountain bike from the resort on the island.
If it's the water that calls to you, opt for kayaking or sailing but if going underneath the waves is what interests you, Koh Talu has you covered then too.
The island has beautiful palm trees dotted along the beaches and a shallow reef that makes the location well suited for snorkelling. Underwater you'll find stunning coral reefs and a diverse array of fish including parrotfish and wrasse. You can request the help of a professional guide if you feel hesitant on your own. You can also go fishing and bring some crabs back up to the shore!
When to Visit
January to April would be the ideal time to visit as there won't be any strong waves hindering your tranquil snorkelling. In short, this is the perfect getaway if you're looking for a fix of serenity. When looking for things to do in Hua Hin Thailand, you'll want a place to spend the night and there are many great options including Anantara Hua Hin Resort for example.
Catalina Forbes is a travel writer who bases her content on many thrilling escapades experienced across the world. Google+