Located about 10 miles north of the city of Pasadena the Strawberry peak is the tallest of the front range of peaks of San Gabriel Mountains of Southern California. Standing three feet taller than San Gabriel Peak, it was so named years ago by mountaineers, who believed it looked like a humongous upside down strawberry.
The mountain is closely located to the Los Angeles Metropolitan, giving easy access to hikers in the area. There are a few known routes to get to the top; going up the Colby Canyon is known to be the most beautiful. Passing a gorgeous waterfall to your right, followed by lush greenery on either side, heading uphill itself is a sensational experience.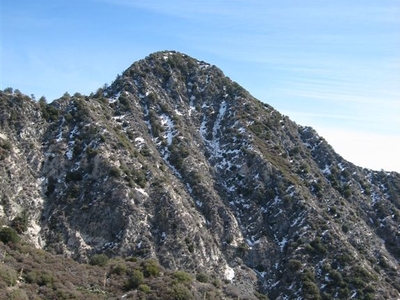 The climb also offers beautiful views of the Pacific Ocean and the city of L.A beneath. You will also see the Tehachapi Mountains to the north and the High Dessert. Most climbers also prefer to climb Mt. Lawlor, about a mile away, along with the strawberry peak. The mountain is accessible year round. An early climb is advisable on summer days, to avoid the scorching sun. Optimum conditions are usually during October through June.
If you still haven't got a good dose of outdoor adventure, you can camp it out at the Monte Cristo grounds located 9 miles north of Angeles highway. If you want to be reminded that climbing hills is not a stroll in the woods but an adrenaline pumping, exciting experience; strawberry peak is just about the best climb for you.
After all that rock climbing and outdoor experiences, retire to a gorgeous Business Hotels Pasadena that offers you a soothing ambience. After all at the end of all that sight-seeing and adventure who wouldn't like a bit of pampering? Among the many Pasadena Hotels that offer star class accommodation options The Langham Huntington Hotel & Spa , Pasadena is famed as one of the best. The well-appointed guest rooms offering gorgeous views of the Hotel's beautifully maintained gardens add a touch of comfort to your stay while the attentive staff takes great care to make you extra comfortable.