Travel back in time across the Asian continent when you set foot in Bangkok. Boasting an impressive historical legacy that spans millennia,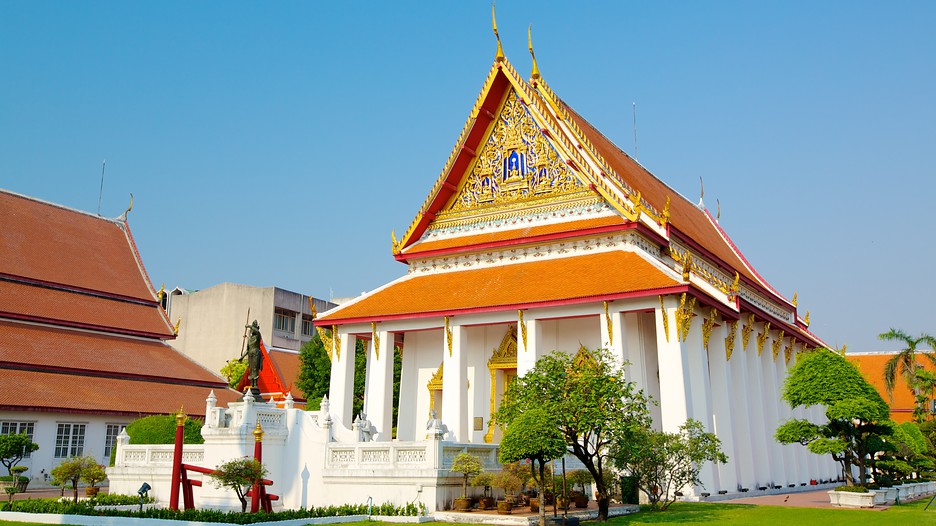 this city is a fount of culture bubbling over the brim. When seeking quality accommodation in the form of a Bangkok hotel visitors might want to give the Grand Millennium Sukhumvit Bangkok a try. Featuring stylish interiors and a warm, hospitable ambiance, guests will be made to feel right at home in this stellar Sukhumvit hotel. Just a stone's throw away is the National
Museum Bangkok, the perfect place to spend a few quality hours soaking up the majesty of Asiatic civilisation. Built on the grounds of Wang Na Palace, an 18th century edifice, the National Museum is home to the largest collection of Thai art and artefacts in the country. It is divided into three sections consistent with Thailand's historical timeline, with excellent English-language descriptions detailing the significance of the pieces. Experience the splendours of the Thai kingdom's impressive past through the Sukhothai and Ayutthaya dynasties clear to the modern Thai era. The decorative arts and ethnography collection merits special mention,
as it houses a splendid array of gold treasures, specious tones, Khon masks, Chinese weapons, ceramics, clothing, textiles, puppets, various woodcarvings and traditional musical instruments from around the Southeast Asian region, such as Indian Gandhara art, Chinese Tang art, Vietnamese Cham art,Indonesian Java art and Khmer art from Cambodia. It is a magnificent enclave of cultural treasures from the region's splendid history and is well worth a visit.
Angela Fernando is an impassioned travel writer who composes pieces under the pen name Sumaira Narayan. She loves writing about new and exciting places around the world and intends to visit them all someday.