Siam Niramit is a performance of world-class proportions it is listed in the Guinness Book of Records. It is performed on a huge stage and features 100 performers. It also uses advanced special effects and gives the overall effect of an epic unfolding before you.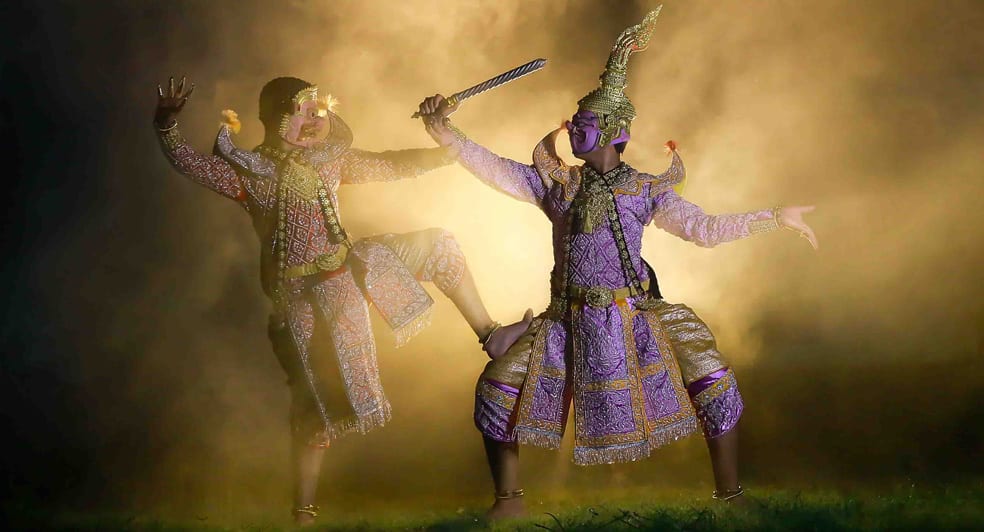 How to Get There?
The Siam Niramit gates open at 5.30 p.m. which means you have plenty of time to get there if you leave at about 4.15 p.m. in order to give leeway to the famous Bangkok traffic. It's under 30 minutes from Anantara Sathorn Bangkok Hotel, for example.
What to Do There?
Once inside you can go to one of the restaurants or take some time to explore the outdoor performances, elephant rides, shop around in the souvenir shops, pamper yourself with a traditional Thai massage or explore the traditional Thai village.
The Show and the Program
The show starts at 8.00 p.m. and continues for 80 minutes without an intermission, so be sure you have eaten and taken a trip to the bathroom before you enter the theatre.
The program is divided into 3 acts. Act 1 is called Journey Back into History and features 4 scenes depicting various civilisations that flourished in Thailand. The second act is divided into only 3 scenes and is titled Journey Beyond Imagination. The final act has a final scene: Journey Through Joyous Festivals.
Now What?
If you are staying in a hotel in Silom, Bangkok there should be an option of having transport arranged to and from the venue. You also have the option of booking dinner earlier.
Intrigued by history, art and food, Lavinia Woolf is a writer who is passionate about the extraordinary and writes of the exhilarating and enchanting. Google+