Being one of the richest nations in the world, UAE offers a myriad of things to do and see for its visitors. Read on to know what awaits you at this spectacular destination.
Thrills of desert safaris
Desert safaris are one of the most popular things to do in the UAE. Cruising along the expansive sand dunes on a 4×4 luxury SUV will certainly let you feel the adrenaline running through your veins. Apart from dune bashing, you get to camp in the desert for the night enjoying a variety of culinary delights and traditional events.
One of the best places to unwind and relax
UAE is home to a plethora of luxury resort properties which offers you absolute peace of mind with contemporary comforts. Abu Dhabi luxury hotels the likes of Anantara Sir Bani Yas Island Al Sahel Villas – offers you the perfect getaway for relaxation and it is certainly a place worth considering for your stay.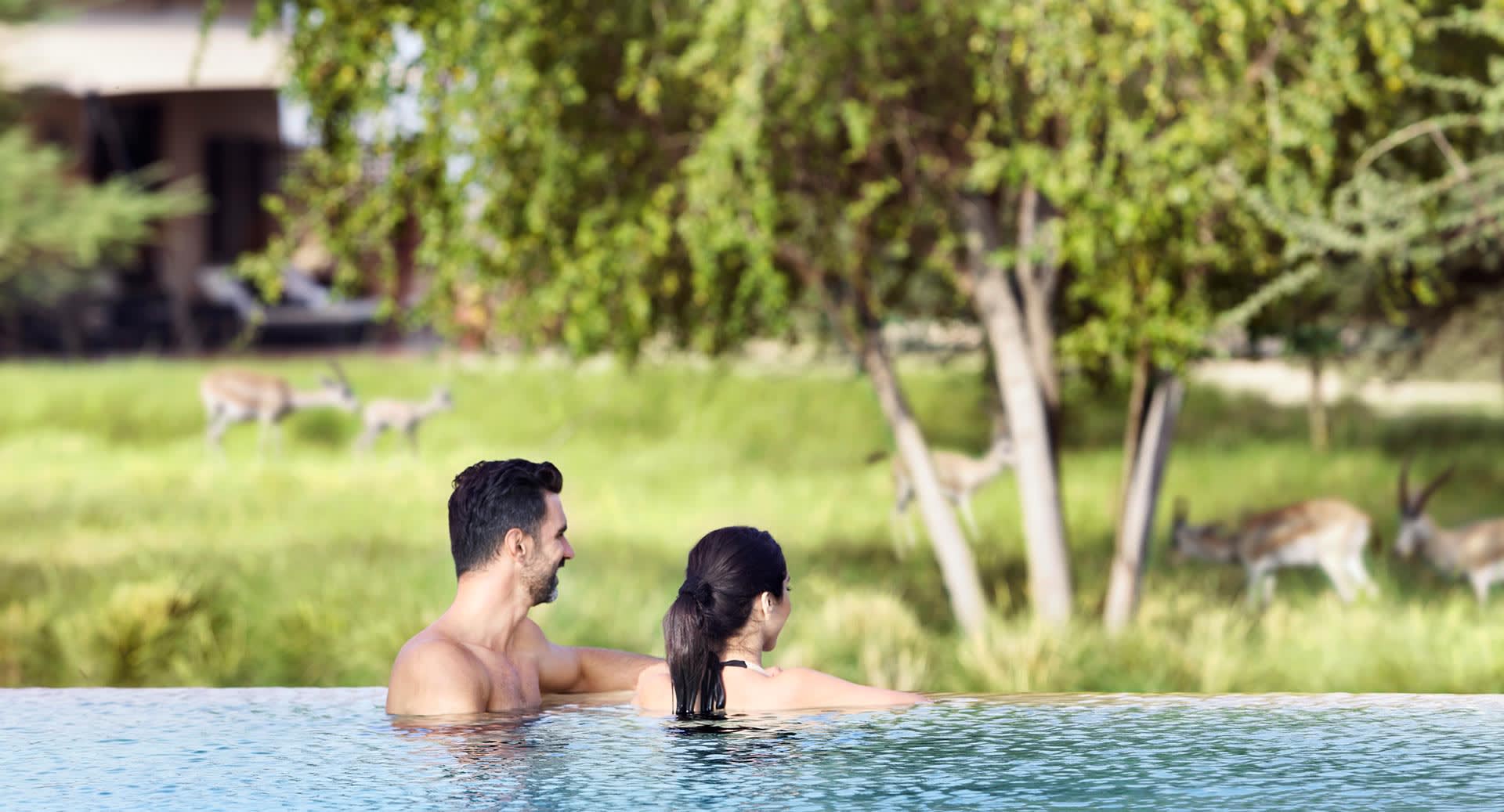 Theme Parks!
There are over 15 theme parks that are scattered across the UAE each offering a unique set of themed adventures and attractions. Some of the must-visit theme parks here are the Ferrari World, Ice Water Park, Wild Wadi Water Park and Kidzania Dubai.
Fun fact – Ferrari World is home to the world's fastest roller-coaster ride.
The largest man-made island
The world's largest man-made island – the Palm Jumaira is located in the UAE. The archipelago is shaped like a palm and it houses some of the UAE's best hotels and attractions. One of the popular things to do here is watching the sunset. It is regarded as one of the most beautiful sights you would see during your time in the UAE.
Filled with wanderlust that seeks to explore distant shores and captivated by the colors and vibrancy of exotic cultures, Kanya Mae writes on the beautiful, exciting, and enchanting wonders of the world. She is a writer who not only has a passion for travel, but also has a background in fashion, art and media. Google+