To truly admire the beautifully architected pagodas of Vietnam visit the Ho Chi Minh City which houses the Vinh Nghiem Pagoda, one of the most visited Pagodas in Vietnam. It displays fine and intricate works of architecture on the outside and precise and detailed decorations on the inside giving it a fine flawless finish.
The Vinh Nghiem Pagoda was built between the years 1964 and 1971 and was designed by Nguyen Ba Lang, the famous Vietnamese Architect. The Pagoda occupies a total of 6000 square meters making it one of the larger Pagodas in the country. The construction of the Pagoda was inspired by the visions of Buddhist monks Thich Thanh and Thich Tam. They envisioned construction of a large centre for Buddhism in the South of Vietnam made out of concrete instead of wood so that it can be more long lasting and can be used for the spread of Buddhism for generations. Thus the new construction began, taking the essence from the Vinh Nghiem Pagoda put up at the Ly Dynasty but with more strength and design. The walls in particular are inscribed with the ancient scrolls of Vietnam, inside the Pagoda you can find the famous large bell that was presented to Vietnam by the Japanese Buddhists as a symbol of peace during the time of war. Since its completion the Pagoda has attracted hundreds of devout Buddhist worshippers from all over Vietnam who especially flock the place during the early lunar months of the Chinese calendar.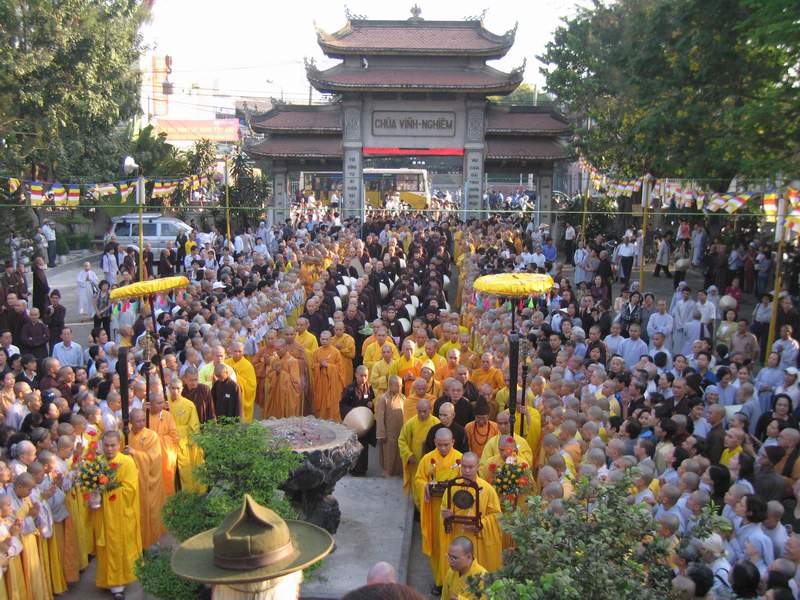 The Pagoda not only boasts exclusive traditional architecture but also emulates a tranquil ambience that can be experienced by anyone who steps into the vicinity. Surrounding the main component of the Pagoda there stands the Kwan-Yin, the Japanese influenced Tower that is seven stories high and another sector of the Pagoda which is 25 meters high. The Pagodas boasts beautiful intricate carvings that includes motifs such as dragons, phoenixes, lotuses, waves, bodhi leaves and bats, each with its own religious significance behind it.
Explore the other religious places in Vietnam by staying at a comfortable serviced residence in Ho Chi Minh City; the most popular being the Somerset Ho Chi Minh City, this classy apartment has all the luxurious amenities of a hotel making it one Serviced Apartment Ho Chi Minh City proudly boasts as its own.