Occupying most of the United Arab Emirates territory, Abu Dhabi is its capital. While not as popular as Dubai, its neighbour, you'll find an assortment of activities to explore here.
Sheikh Zayed Grand Mosque
Adorned in gorgeous Macedonian marble, this beautiful mosque is one of Abu Dhabi's landmark buildings, as well as the most popular tourist attraction in the city. Merging Ottoman, Mameluke and Fatimid design elements, the mosque features a harmonious yet modern feel in its architecture.
Mangrove Kayaking Tours
If you're staying at any one of the Abu Dhabi beach resorts around, such as the Anantara Sir Bani Yas Island Al Yamm Villa Resort, for example, do inquire and book yourself a Mangrove Kayaking tour. You'll be able to witness a completely different side to most of Abu Dhabi's glass and steel exterior.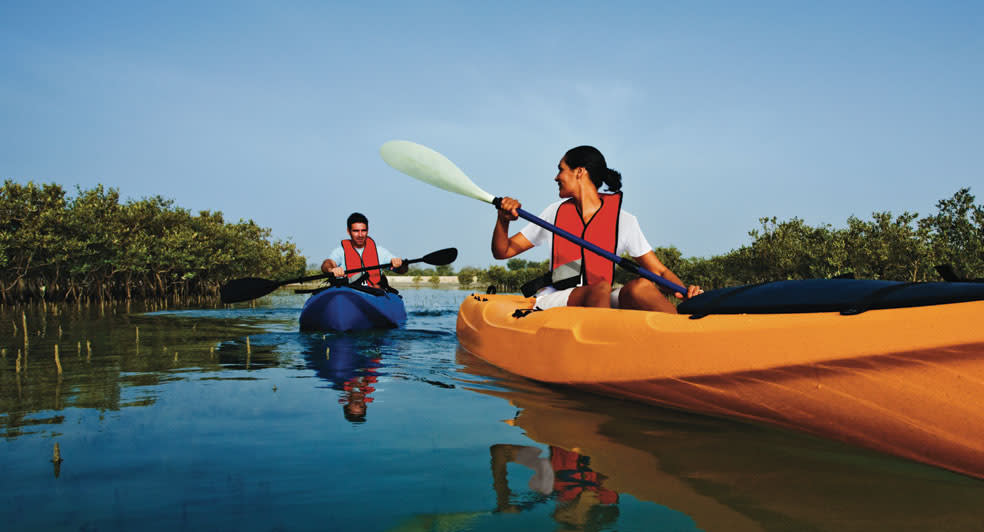 Ferrari World
A branded theme park, that brings the excitement of Formula One racing all the way to Abu Dhabi. An action-packed adventure for the whole family. Kids can try their hand at driving at the Junior GT track while the thrill seekers can ride the roller coaster.
Boat Tours
To capture the best views of the city and its glittering skyscrapers, a boat tour comes highly recommended.
Roland Lefevre is a travel writer who specializes in creating features on leisure as well as business travel destinations across the globe. Google+