The modern architecture and infrastructure in Yas Island is ideal for those in search of adventure and entertainment. One of the major hotspots is the Yas Marina Circuit. Lovers of motorcar racing rave about the exciting and thrilling experience of the Formula One Race held at the circuit. Abu Dhabi has hosted the race since 2009, and it is not only a venue for the Formula One race, since the circuit is open for visitors who enjoy race car driving as well. You can either opt for being a passenger in a modified F1 racing car which has a top speed of 300kmh or drive high-speed race cars and karts. Tours of the location and historical guides about grand prix racing are also available for the knowledge seeking traveller.
Ferrari World is a 'must see' for race car lovers; the expansive structure holds the Ferrari themed amusement park which is the largest amusement theme park in the world. The very structure of Ferrari world is striking; it was built according to the side profile of a Ferrari GT and has the Ferrari logo imprinted on the top of its roof.
After immersing in the adrenaline rush of F1 racing, visitors can relax and unwind at the Yas Links Golf Course set against the stunning view of the Arabian Gulf. The course offers a splendid view of the blue waters, a classy golfing atmosphere and restaurants that are best suited for fine dining. Yas Island attempts to exceed expectations when it comes to entertainment. If you are interested in music, dancing and partying in Abu Dhabi the du Arena is the place to be; it is an outdoor entertainment venue that hosts musical concerts and parties, and international artists often perform at the arena.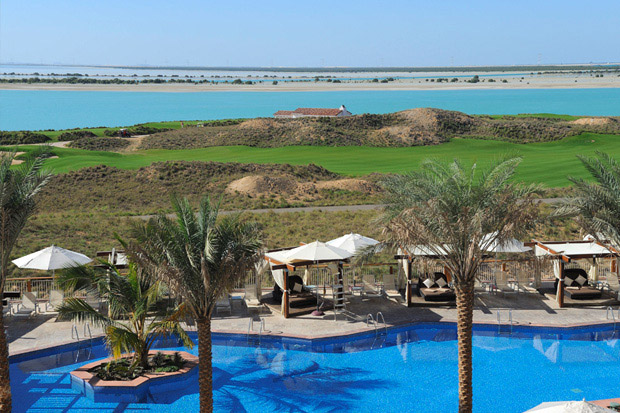 Yas Island provides many delights for its visitors and when it comes to accommodation staying over in Abu Dhabi hotels is the best way to manage your visit. Most hotels are based in the capital and they are luxurious and comfortable. The perfect combination of relaxation and comfort is offered by Millenium Hotel Abu Dhabi which is an Abu Dhabi city hotel that offers easy access to Yas Island, the commercial district and shopping centres.
Chandrishan Williams is a travel writer who writes under the pen name, Caleb Falcon. He specializes in writing content based on the many exciting world adventures that await intrepid travellers. Google+