Consisting of one hundred and fifteen islands Seychelles is undoubtedly one of the world's favourite vacation spots. Situated in the Indian Ocean just off the East African coast, Seychelles is renowned for its amazing beaches, many of which remain pristine and unpolluted despite their immense popularity. The country has an active night scene and shoppers will be delighted with the numerous trinkets and handicrafts that are on offer but there are a limited number of things to do outside the beach.
Visiting the Barbara Jenson Studio is one of the few activities available that do not involve the beach. The studio is full of works by Barbara Jenson, a popular local artist, and is located on the gorgeous island of La Digue. The studio is run by Barbara Jenson along with her husband, Roy Jenson. The paintings span a variety of mediums and it can be fun to go through the extensive gallery. All the paintings on display are for sale. The gallery is open from Monday to Saturday between 10 am and 6 pm and is closed on Sundays and all public holidays.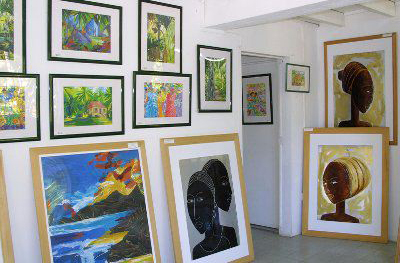 Tourists who want to take a day off from the beaches can also try out a variety of land sports such as tennis, badminton, squash, golf and horseback riding. There are also quite a few nature trails that are perfect for hiking and biking. While walking around tourists should keep an eye out for some of Seychelles' endemic birds. Tourists are also bound to enjoy sampling the local cuisine which has a strong French influence.
As a top tourist destination it is easy to find a good Seychelles Hotel. The Raffles Praslin Seychelles is an excellent place to try. The Seychelles resort is located on Praslin, the second biggest island of the archipelago and home to a few amazing beaches including the Anse Lazio. The island is also home to the Vallee de Mai Nature Reserve, which is a nature reserve that is also a UNESCO World Heritage Site. The park is home to several endemic plants including the Coco de Mer and rare and exotic wildlife such as the Seychelles Black Parrot.