The sunny seas of Sri Lanka attract thousands of visitors each month throughout the year. But humans are not the only visitors that are attracted to the warm waters – marine life is abundant here. Beloved for their antics and playful behaviour by all who see them are the whales and dolphins.
As an island, Sir Lanka's seas can be accessed from virtually everywhere along the coast. But a few favoured spots like Trincomalee, Kalmunai and Mirissa will give you the best sightings. With the seasons split between these locations whale watching can be done almost all year round.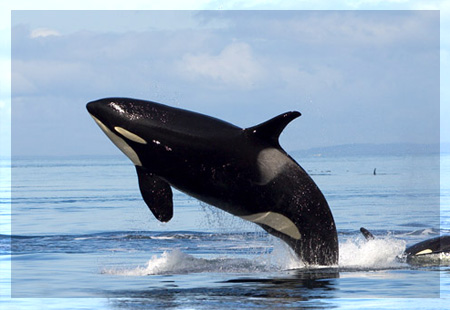 Mirissa is located in the heart of the Southern Province, and is a rather quaint township that is gaining a reputation with the traveller who wants to beat the crowds. Several whale watching tours – including a service by the Sri Lanka Navy – operate from Mirissa harbour, taking off early in the morning for 3 -5 hour boat rides from October to May.
Once you are out at sea the striking beauty of the Indian Ocean is apparent. You may witness blue whales, the largest mammals on Earth, reaching to over 100 feet in length. These massive yet peaceful creatures can be seen when they surface for air, and the giant water sprouts from their blow holes can give away their location. Another common sign are the large tail or pectoral fins of the humpback whale. Each fin is distinct to an individual so try to count the members of the pod if you can. If you are lucky, one of the 'humpies' may jump over the waves – a spectacular behaviour called breaching. The delightful pods of Spinner dolphins are always present, frolicking among the waves and enjoying the ride as much as you would. They are truly a wonderful sight to behold.
Mirissa and the south of Sri Lanka can be accessed easily from road or rail. For personal transport, Sri Lanka car rental services can be used to travel via the highway or the scenic route that hugs the coast. Malkey Rent A Car is a reliable company that supplies a range of vehicles from luxury buses to 4 wheel drive vehicles. Starting from Airport transfers Sri Lanka can be explored at your own pace with this service.
Chandrishan Williams is a travel writer who writes under the pen name, Caleb Falcon. He specializes in writing content based on the many exciting world adventures that await intrepid travellers.