The garden is located inside the house of famous architect Bewis Bawa and is a gorgeous site to visit if you are driving down to Bentota. The house has a beautiful collection of artworks on display, from sensual sculptures to murals.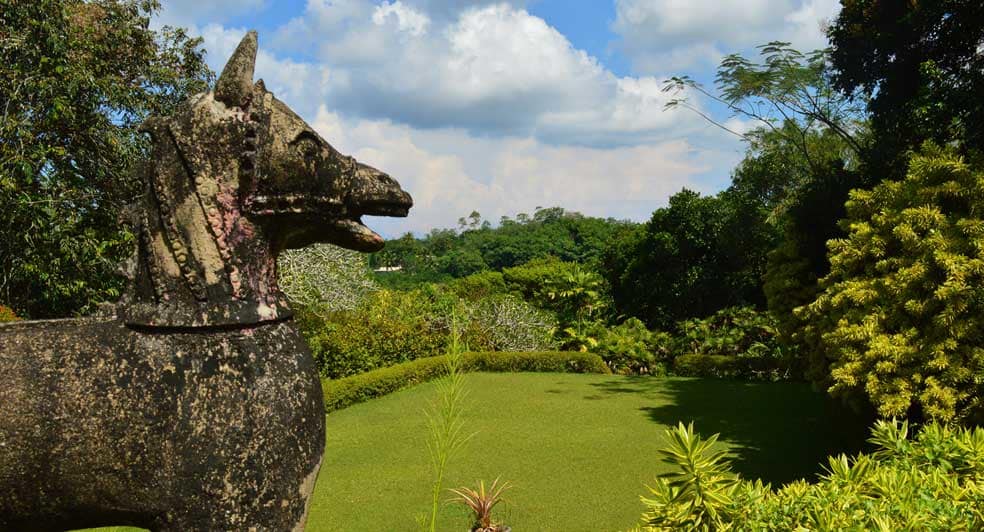 Bewis Bawa
Born in 1909, and a decent of the Dutch Burger ancestry, Bewis Bawa was a famous architect and artist in Sri Lanka. He started work on the "Brief Garden" in 1929 when his mother left it to him.
The Interior
Sculptures was Bewis's passion and hence you will find a lot of them inside the house and garden. The interior walls of the house are lined with pictures of Bewis looking dashing in his younger days beside the governors that he served during the years. One of the most capturing pieces is the humongous mural of an epic overview of Lanka, showcasing elephants, trees, forests, jungles and many more.
How to get here
If you are staying at a luxury villa in Sri Lanka around the Bentota or Kalutara areas, then it shouldn't be too hard to get to the location. Just follow the Mathugama road, north-east from Aluthgama and slowly branch out north west to the village of Dharga Town. Although there aren't any public transport going that way, so it may cost you around Rs 1000 by three-wheeler. Hotels such as the Anantara Kalutara Resort are not too far from the location as well and can be reached in a mere 40 mins.
Auburn Silver is a travel writer who has a passion for fashion and a deep interest in admiring new and exotic attractions around the world. Google+