A destination wedding a dream that many aspiring couples have but let go of because of many reasons. But that need not be that case if you're dreaming of a beach wedding or even a garden wedding in Vietnam!
Quy Nhon
As a coastal city, weddings in Quy Nhon, especially those on its beaches, are to die for. There are many oceanfront establishments like Anantara Quy Nhon Villas who can accommodate your dreams wedding on the beach with ease. As a fairly warmer climate prevails in Quy Nhon, and its sunsets are to die for, a twilight ceremony on the beach will turn out as dreamy as it sounds!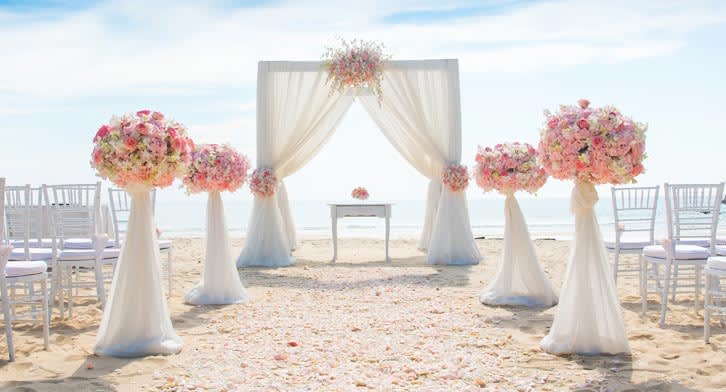 Phu Quoc
Phu Quoc is an island off the coast of Cambodia and the Gulf of Thailand that carries the signature white sand beaches of the area. But the island itself has varied topography so a beach wedding is not your only option and you can just as easily have a wedding at the foot of a mountain surrounded by foliage.
Hoi An
Hoi An is Vietnam's central coast, but better known for its well preserved Ancient Town. Weddings can be done on the beach, but there are other locations, like venues in the Ancient Town itself, that make for even more interesting wedding venues.
Da Nang
Unlike the busy streets of Hanoi or Saigon, Da Nang works at a different speed and offers a calmer, more serene environment for your wedding. Of course, the beach is an option here as well, but the city itself, especially at night, with its lights, has many wedding venues that are different and engaging.
Intrigued by history, art and food, Lavinia Woolf is a writer who is passionate about the extraordinary and writes of the exhilarating and enchanting. Google+