Once visited the beautiful country of Oman, you'll be surprised seeing how liveliness can be hidden in a place as bare as a desert. Its natural beauty will make you fall you love with Oman.
Deserts
Majority of lands in Oman are occupied by deserts but this does not mean that the entire landscape is lifeless. Plunging down sand dunes on a 4×4 adventure and climbing sand dunes are truly pleasurable activities. Also, numerous animals adapted to the harsh conditions of these deserts live here. Don't forget to capture these deserts especially during sunrise and sunset.
Canyons
Apart from eye-catching deserts, Omani landscape is characterized by canyons, mountain ranges, and cliffs. 'The Grand Canyon of Arabia' or Wadi Ghul is known as the largest canyon in the country. If you are staying at an Oman resort the likes of Anantara Al Jabal Al Akhdar Resort, you can experience a mountain bike ride through beautiful canyon edges.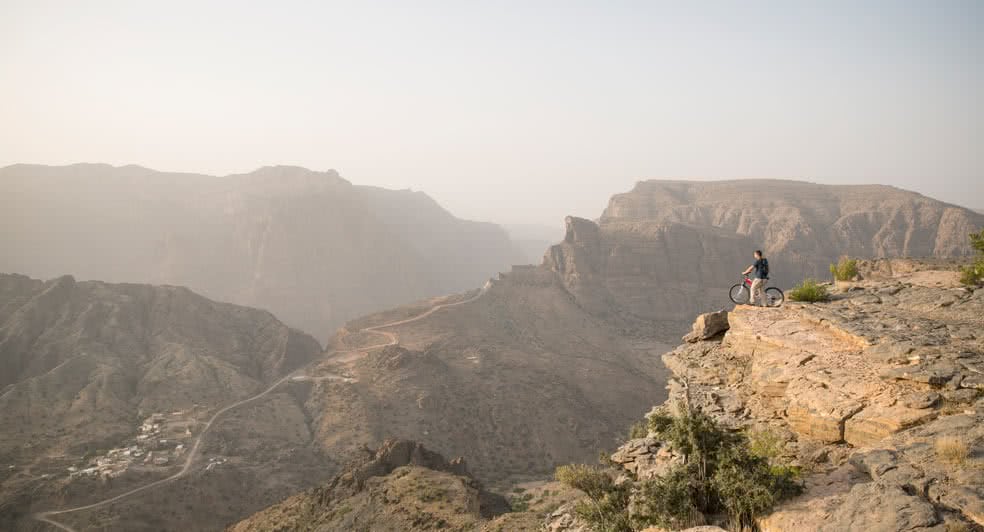 Beaches
What would be better than waking up overlooking a gorgeous stretch of coastline with palms swaying in the breeze and clear seas! Oman's beautiful beaches feature rich and colourful marine life that is even apparent from the shore.
Castles and mosques
In Oman, most of its castles and mosques have a unique design testifying to the historical, cultural, social and political importance of the country. Sultan Quaboos Grand Mosque is popular the world over for its chandelier which is known as the second largest in the world.
Catalina Forbes is a travel writer who bases her content on many thrilling escapades experienced across the world. Google+