Mui Ne is a coastal fishing town well known for its pristine beaches and lavish resorts but located a little far from the resorts there is a wonderful village with hospitable people whose lively hood mainly relies on fishing. Read on to know more about this beautiful village and its people.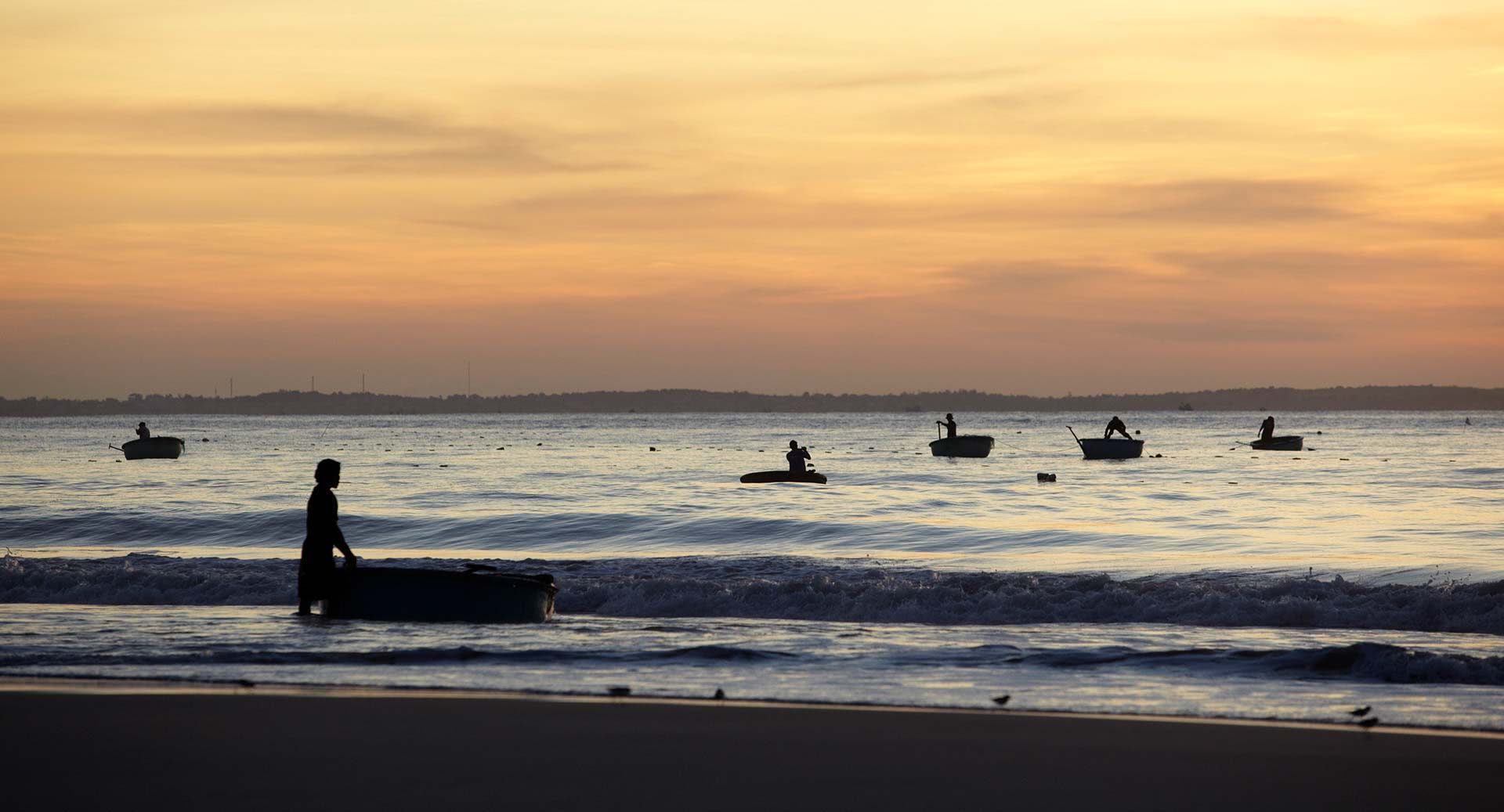 About
The Fishing village of Mui Ne is a coastal village located in the Bình Thuan Province of Vietnam and it is home to a population of over 25000 residents. The village and its surrounding is a bustling tourist hotspot and it is home to over 100 beach resorts as well as bars, restaurants and boutique shops. The village features a fishing harbour and a wonderful beach which offers captivating views of the expansive coastline.
Things to do
There are a number of exciting things you could do when you visit this village. If you visit the village's fishing harbour early in the morning you can see a lot of freshly caught fish, stingrays, crabs, scallops and live crabs. You can also eat delicious Vietnamese food at any of the food stalls that are located along the beach. Apart from these, the village itself is a major attraction as you can witness people and their livelihood. Just merely a stroll along the streets of the village is an interesting thing to do during your stays at Mui Ne.
Getting there
You can visit here by booking a tour package from a tour operator and almost all the tour operators have the Mui Ne fishing village in their tour itinerary but if you didn't, you can arrive at the village by bus, taxi, train or private transfer from Cam Ranh, Dalat, Ho Chi Minh City (Saigon) and Nha Trang. The ideal time to visit Mui Ne Fishing Village is during early morning and late afternoon as the tropical sun can get scorchingly hot during afternoon hours.
Accommodation options
As mentioned earlier Mui Ne is a beach resort village which is home to over 100 resorts, Mui Ne Resort
Range varies from budget hotels to luxury hotels. If you are looking for a cosy place to stay and money isn't your concern Anantara Mui Ne Resort might be an accommodation option worth considering.
Auburn Silver is a travel writer who has a passion for fashion and a deep interest in admiring new and exotic attractions around the world. Google+