The Ta Cu Mountain is known for lush forests, limestone caves and wildlife. Easily accessible from Mui Ne Town, travellers in the area can enjoy a hike through the forest or hitch a cable-car ride to the summit to enjoy the view.
The cable-car ride
If you opt for the cable-car, be prepared for a journey that takes you to dizzying heights over the mountains. The trip takes about 6 minutes and enjoys views over the town, rice paddies, a lighthouse and a dragon fruit orchard.
Hike through the rainforest
Best suited for seasoned hikers, the trail up the mountainside is initially steep before it turns into a winding road which runs through the forest. Along the way, you'll see many shrines and a small restaurant before you reach the pagoda.
Reaching the summit
The pagoda at the summit was built in 1879 and features numerous worship halls, sculptures, and caves. But the highlight here is a 49-metre long reclining Buddha statue.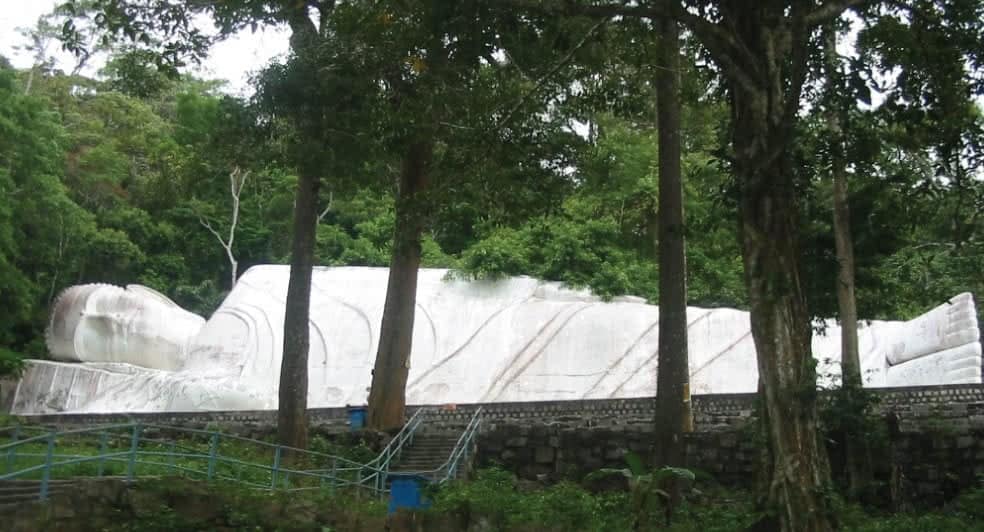 Getting to the mountain
If you happen to be staying at a resort in Mui Ne, such as the nearby Anantara Mui Ne Resort, getting to the mountain is easy. If not, research ahead for public transport routes and timings for the cable-car rides.
Intrigued by history, art and food, Lavinia Woolf is a writer who is passionate about the extraordinary and writes of the exhilarating and enchanting. Google+