An ancient city rich in history and set amidst stunning natural backdrops, Nizwa is a truly enchanting place to visit in Oman's Ad Dakhiliyah governorate. Home to scenic date plantations, the city offers much to experience for the intrepid traveller.
A Bit of History
Once Oman's capital (sixth and seventh centuries AD), Nizwa is deeply rooted in Islam which is interlinked with the local culture. There are several historic mosques here including the So'al Mosque which dates back to the ninth century AD which one can plan a visit to from a well-placed Nizwa hotel.
Mountain Adventures
Nizwa is also an ideal base from which to head to and explore the breathtaking Al Hajar Mountains range, where one will find the famed Jebel Akhdar or 'Green Mountain'. Home to Anantara Al Jabal Al Akhdar Resort, the mountain offers plenty of adventures be it hiking, mountain biking or rock climbing.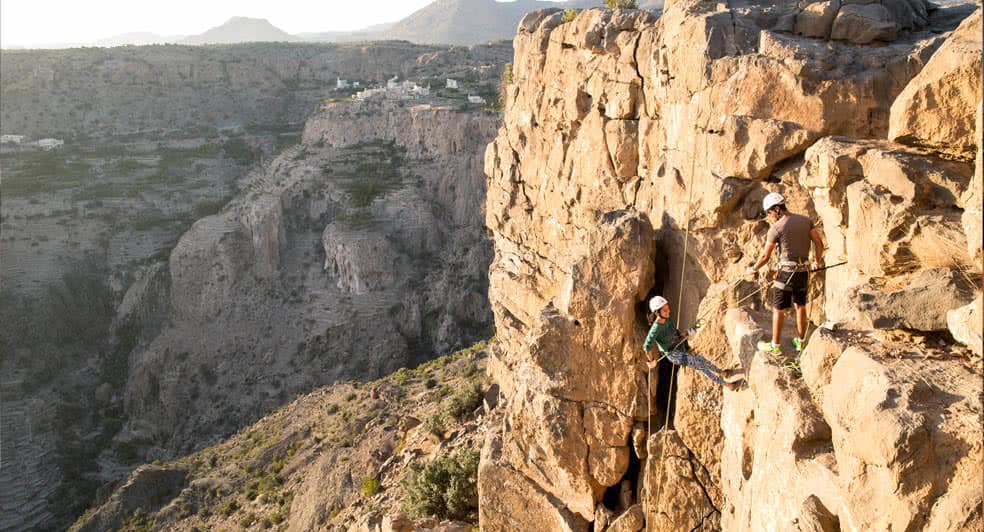 Local Attractions
One of the most well known local attractions is Nizwa Fort which dates back to the seventeenth century. The Friday Mosque or 'Sultan Qaboos Jama' is another place of interest as are the historic Tanuf Ruins and the Falaj Daris; this ancient water supply system is Oman's largest falaj and is a UNESCO World Heritage Site too.
The Nizwa Souq
To soak up some local culture and shop for unique items there's no better place than the Nizwa Souq. Intricate handicrafts, delicious dates, aromatic spices and ornate silverware are just some of the many fascinating products one can buy here.
Caleb Falcon is a travel writer who specializes in writing content based on the many exciting world adventures that await intrepid travellers. Google+