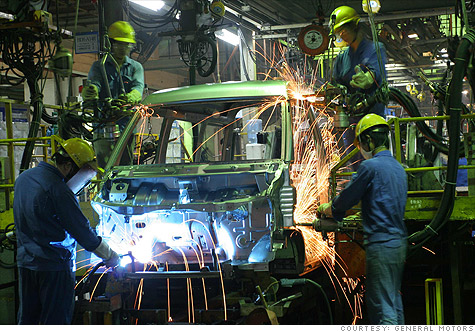 In keeping with the global move towards a superior technology era, China too is taking progressive steps in that direction. To this end there are close to 53 National level Hi Tech Industrial and Development Zones spread out across China.
The Chengdu Hi Tech Industrial Development Zone was established as far back as in 1988. It was one the list of first batches of such Development Zones to be approved in 1991. Since development began, it has been subjected to various assessments conducted by the Ministry of Technology and Science in China and has been given the status of National Level Advanced stage Hi Tech Development Zones. Compared to the strength of such relative Zones in China, the Chengdu Zone has been rated 5th.
The Hi Tech Development Zone spans across a total area of almost 83 square kilometres and is separated as South and West Parks. Each Park focuses on a different aspect of technology. The parks are being developed not only as simply Industrial oriented entities but as a living and life style conducive entity which can support the industrial nature of the park. The Hi Tech Parks are essentially towns which never sleep, dedicated to scientific innovation, industrial commerce, fashion, international influence and sound living standards.
The South Park focuses on areas of mainly software-featuring incubation research and development, technological innovations, and a modern service industry. Some leading Companies who have decided to make the South Park their home and base include the likes of Microsoft, IBM, Fujitsu, Symantec, as well as communication experts such as Nokia, Siemens, Ericson, Huawei and Alcatel.
The South Park is also home to various National sector bodies such as the National Industrial Base of IC Design in Chengdu, Industrial Base of National Information Security and National Industrial Base of Digital Entertaining.
If you are a business traveller eager to establish yourself in China or are interested in industrial development and related projects, then the Chengdu Hi Tech Development Zone is a place that you must visit. When looking for accommodation options, a Chengdu hotel such as the Millennium Chengdu will be an ideal choice given its prestige and position as a luxury hotel Chengdu.